October is National Domestic Violence Awareness Month, which first began in 1981 by the National Coalition Against Domestic Violence as a Day of Unity to connect battered women's advocates across the country.
Please join OhioGuidestone in our efforts to spread awareness about domestic violence and how it impacts our communities. Tuscarawas and Carroll Counties are extremely fortunate to have two domestic violence shelters where survivors of violence can find a safe and secure location away from their abuser. The two shelters together provided almost 7000 nights of safe shelter to victims (men, women and children) of domestic violence.
Thank you for supporting our organization and the safe shelters that we operate. Spreading awareness is our goal but we need your assistance to reach more individuals and families.
There are many ways to be involved in Domestic Violence Awareness Month: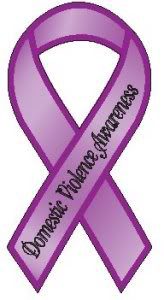 Supporting the Cause
Why do we wear PURPLE?
Because WE believe and support survivors
Because WE ARE taking a stand against domestic violence.
Because WE ARE speaking up for all of those survivors who aren't able to.
Because WE know that prevention of domestic violence is possible.
Because WE know that WE can change the violence culture in our community.
Because WE want survivors to know that healing is possible.
Because OUR vision is for a community where all people can live free of domestic violence.
Because WE want to ensure that our community knows about Harbor House & Harbor Point and their services.
Because 87,000 women & girls were killed worldwide in 2017, 58% of them victims of domestic or family violence.
Events to Support
#PURPLETuesdays
Tuesdays in the month of October will be referred to as #PURPLETuesdays. Our hope is that you and your co-workers wear PURPLE each Tuesday to represent your company TAKING A STAND against domestic violence.
October 26 – Harbor Point Second Annual Family Fun Fest 2019
Join PFCS, along with COMPASS and STEAM centers, for the second annual Harbor Point Family Fun Fest. Food and fun will be available from 1-4 pm at the Friendship Center in Carrollton.
Masquerade Ball on January 18, 2020
Join us on Saturday, January 18 for a fun evening of elegance and mystery, dinner, dancing and raffles to benefit the programs of PFCS and Harbor House. The event is semi-formal at the Tool Shed at Breitenbach Wine Cellars and Vineyards in Dover, Ohio. Guests are invited to wear a mask of their own or purchase a mask at the door. Order Tickets online at https://secure.qgiv.com/for/bchpfcs/
Sponsorships with complimentary tickets are available! We will be at the Tool Shed at Breitenbach Winery with doors opening at 5:30pm.