Written by Sabrina Plumb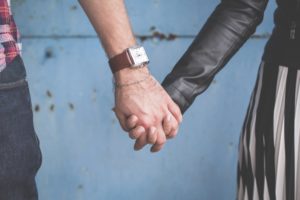 Located in Tuscarawas and Carroll counties, Personal & Family Counseling Services (PFCS) is an OhioGuidestone organization which helps individuals and families by providing counseling, support, advocacy, education and prevention. PFCS's prevention services are led by Jodi Salvo, Director of Prevention Services, and her team.
The opioid epidemic has proved that substance use disorder (SUD) is universal – it affects individuals of all socio-economic levels, any level of education and even within the most loving of families. SUD is a chronic disease that may seem impervious; but it's not – we provide varied programs that prove recovery is possible. Even more hopeful is the chance to teach future generations and current community members how to prevent substance misuse. It may seem like an incurable problem, but it is preventable. Jodi and her team work each and every day on both the community and individual level to promote prevention.
Prevention is not something that can be done once and never touched again. Prevention is ongoing work that requires new methods and tactics with every new substance. Truly effective prevention and recovery efforts don't operate in a single organization's silo. That's why Jodi and her team work with Elementary Prevention Education, Youth-Led Prevention and Community Coalition. All three programs prevent substance use by initiating prevention conversations among young students, high school students and community leaders.
Elementary Prevention Education
Facilitators of this program work with schools and students to increase the knowledge of the immediate consequences of substance abuse while helping them learn skills to resist peer pressure. Read more about one such program, Takin' it to the Schools, in OhioGuidestone's Spring 2018 Seeds of Hope.
Youth-Led Prevention
Youth-Led Prevention is a drug prevention and youth leadership program designed to engage and embrace students in 9th-12th grade as partners in their own personal development. It teaches them to make healthy lifestyle choices and provides a no-use message against all substances.
Community Coalition
Groups of students from the Youth-Led Prevention program meet and collaborate with local government and community leaders to determine how to combat tobacco, alcohol and substance use.
These three prevention programs in Tuscarawas and Carroll counties each focus on lessening tobacco use, prescription drug use and marijuana – all of which are potential indicators for developing SUD. Working with the community, Jodi and her team use focus groups and surveys to determine the effectiveness of their prevention strategies. Recently, they've found that both tobacco use and prescription drug use has decreased by two percent each. Unfortunately, in place of tobacco there has been a reported increase in vaping and school nurses have seen an increase in over the counter medication use. These results let the team know they need to work on modifying prevention strategies such as educating parents on how to have effective conversations with their children about substance use. Understanding new substances and the new methodologies of drug use help Jodi and the team keep their prevention strategies relevant to their community members.
At the end of the day, as Jodi always says, "prevention works, prevention makes a difference. If we could intervene before someone is struggling with addiction, it makes all the difference."
We invest in prevention services for our communities because they work. Every dollar spent on prevention saves $15-$18 in treatment. Substance use disorder is costly both in dollars and lives. To learn more about OhioGuidestone's prevention and recovery programs.