As humans, we fear the unknown. Every one of us. Evolution has hardwired it in our brains. We are built to predict what comes next so that we are ready to accept or confront whatever that may be. When we can't make that prediction, it causes turmoil and doubt.
It's why most people avoid mental health treatment. One in five U.S. adults live with mental illness, but only half seek treatment, in part because they have never experienced treatment before. What does it entail? Could I be hospitalized? If so, how long will I be there?
Uncertainty intensifies how threatening a situation feels and can fuel chronic anxiety disorders, and several research studies have discovered that any element of unpredictability significantly increases discomfort.
It's why taking that first step down an unknown path can be so daunting. For those of us who take it, however, we are already that much closer to recovery.
Outpatient Counseling Services Help Clear a Path to Healing
One way we can make behavioral and mental health treatment more acceptable (and accessible) is through outpatient care. For the majority of those who seek help through OhioGuidestone, outpatient mental health treatment programs offer a way to limit or avoid family and work disruptions.
OhioGuidestone has established several conveniently located outpatient clinics and counseling offices that aid with:
Parent-child conflict
Marriage or relationship challenges
Anxiety and stress management
Depression
Grief
Abuse
Victimization
Drug and alcohol addiction
And more
Treatment plans are individualized, helping us create a clearer path to rehabilitation and healing. If you undergo outpatient treatment, you will receive the same level of care you would if you were receiving inpatient care. And when your treatment is complete for the day, you can return home or to work and maintain a regular schedule.
Not all behavioral health issues can be treated through outpatient care, however. Manageable conditions, like mild certain anxiety and eating disorders, which are regulated with medication, tend to do best.
If someone must maintain family and work obligations – and sometimes they must, for financial and parental reasons – a dedicated outpatient treatment plan can help make healing more obtainable, as well. They can also help those who want to keep their condition private, since they do not have to disclose why they are gone for extended periods of time.
Intensive Outpatient Mental Health Counseling Programs
For those battling substance use disorders and mental health conditions simultaneously, they might be required to undergo an intensive outpatient program. Intensive outpatient programs differ from standard outpatient plans because they typically require more time in treatment – often 10 hours a week at a minimum.
If you are undergoing intensive outpatient treatment, you will still return home in the evening and can build your schedule around work or school. You will also benefit from group therapy and life skills sessions that will help you build back or enhance your life during and after treatment. IOPs focus on helping you understand addiction triggers.
Let Our Outpatient Counseling Services Be Your Guide
The path to recovery often feels like stepping into the unknown. Let the counselors at OhioGuidestone take that journey by your side, making things a little clearer along the way.
As one of Ohio's leading behavioral health organizations, we can pair you with a mental health counselor who can provide the expert, specialized care you need.
Art Therapy helping people express their feelings
A successful program in our Northwest Region is Expressive Arts. Located on Adams Street in Toledo, the Expressive Arts studio allows adults and children to work through their feelings through art.

Patients are not artists but manage to create amazing pieces while making therapeutic strides. This multimodal approach provides an emotional release which is beneficial to each individual's needs.
Art therapy can provide a unique experience for patients as they increase their understanding of emotions, thoughts, memories and experiences. Our therapists incorporate psychotherapeutic modalities including cognitive-behavioral, BASIC ID and other mindfulness-based approaches. For patients, this process is contemplative and often relaxing.
OhioGuidestone Adult Outpatient Mental Health Services are available in the following counties:
Cuyahoga, Erie, Lorain, Medina, Summit, Stark, Tuscarawas, Carroll, Fairfield, Franklin, Marion, Union, Crawford, Morrow, Licking, Madison, Hancock, Lucas, Wood, Fulton, Williams, Henry and Defiance
*Telehealth services are available throughout the state.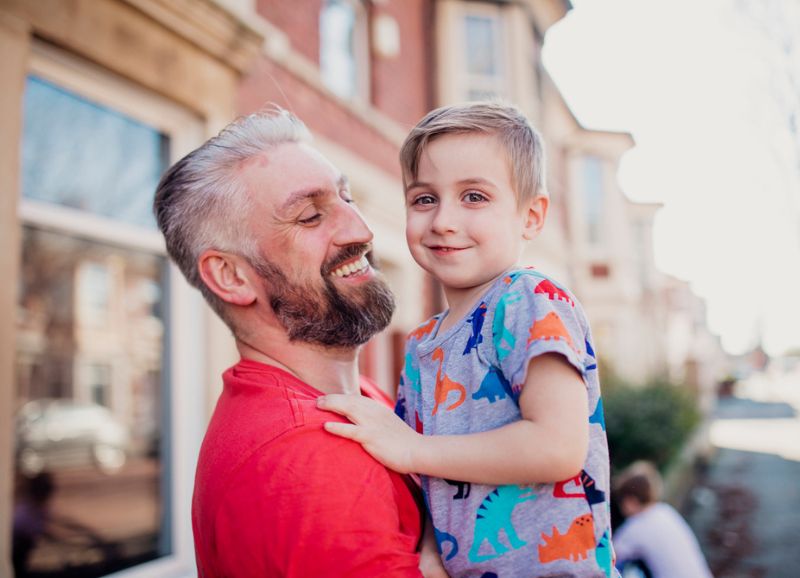 OhioGuidestone can help
Are you in need of our services? Contact us today to learn more about next steps and the kind of care you can expect from OhioGuidestone.