Assessment is the Front Door to Recovery
It all starts with a conversation. The assessment portion is the front door to your drug addiction treatment. To get you through the door and to the right room, we need to find out more about you. Our licensed professionals at OhioGuidestone are calm, caring and here to help on this very important step in the path to recovery. Our professionals work to determine a customized substance abuse treatment plan based on individual needs and circumstances.
At OhioGuidestone, we understand you're looking to be a better person and we want to help. We want you to know that—whatever state you or your loved one arrive in—we care and are experienced in helping people make the transition to recovery as smooth as possible.
OhioGuidestone is your partner in recovery and focused on empowering you to get well and stay well. We know recovery is a life-long process and everyone's path is different, so we support you beyond just getting sober. Our substance abuse treatment services are tailored to meet each person's unique needs, allowing them to actively participate in determining what recovery means to them. Assessments and counseling help to get you on your way.
Talking is the first step in drug addiction recovery and alcohol addiction recovery. We know that it can be uncomfortable talking about what's occurred in your life that made you turn to substance abuse but talking about it during your assessment can actually be therapeutic and may help in your commitment to making better choices in life.
The assessment appointment is a diagnostic evaluation, a behavioral health diagnosis that offers American Society of Addiction Medicine level of care. Our treatment recommendations are available in the home, in your community or at one of our offices throughout Ohio for ease and convenience.
The goal is sobriety of course, but we want you to be fulfilled, find purpose, and regain your autonomy in life. Simply put, we offer support beyond just getting sober. Once that happens, and it will, we will help you in other areas. We call this wrap-around service. We know you can't just go through a program and expect a good job, family forgiveness and a place to live easily. You also may have legal issues you are working through. Your everyday living situation and mental health matters. We help you before, during and after.
The assessment allows our professionals to determine a treatment direction. Treatment can include:
Intensive Outpatient Therapy
Medical Assisted Treatment Programs
Residential Programs
Peer Support Groups
Intensive Outpatient Therapy may be recommended for those who need a concentrated approach. IOP includes up to 10 hours per week of counseling. Some may require Medication Assisted Treatment to aid in their recovery efforts. Some may need a combination. It all depends on you and where you are at.
We know recovery is a life-long process, so we offer support beyond just getting sober.
That support begins with our assessment and counseling services.
Do Not Fear Counseling
The thought of going to a counselor or therapist makes some people cringe. It may feel embarrassing. They don't want to think they have a problem. But talking to a professional is a significant part of recovery.
Counseling is an integral part of reaching sobriety. Dealing with your mental health is key.
A counselor will help to uncover the things about yourself that could have triggered your substance abuse and ultimately led to addiction. They will help you to learn coping mechanisms when you have a craving or when you want to turn to your old unhealthy habits. They will arrange the best treatment plan for long lasting results.
Individualized counseling is available in the home, community or in one of our offices for easy access and convenience. The intensity and frequency of appointments are determined by each individual's needs. Telehealth counseling is an option that many feel is a saving grace as they try to maintain family relationships and jobs. In addition to convenience, telehealth offers the option of staying in their home which may be more comfortable. Still, others prefer in-person contact. Both are available.
We will sit down with you (and the appropriate parent, custodian or guardian if required) to discuss how you are feeling and what might be causing your distress. Then, we'll work with you to determine a diagnosis, help you define your goals for recovery and create an individualized treatment plan to get you there.
The assessments and counseling part of your recovery is an important one.
We know you're taking a big step just by picking up the phone or filling out a Request for Services form. We will listen and ask questions to better understand your needs and ensure you get connected to the appropriate support. Then, we'll set you up for your first appointment and set you up for success and a whole new path.
OhioGuidestone Assessments and Counseling Services are available in the following counties:
Carroll, Crawford, Cuyahoga, Defiance, Erie, Fairfield, Franklin, Fulton, Hancock, Henry, Licking, Lorain, Lucas, Madison, Marion, Medina, Morrow, Stark, Summit, Tuscarawas, Union, Williams and Wood
*Telehealth services are available throughout the state.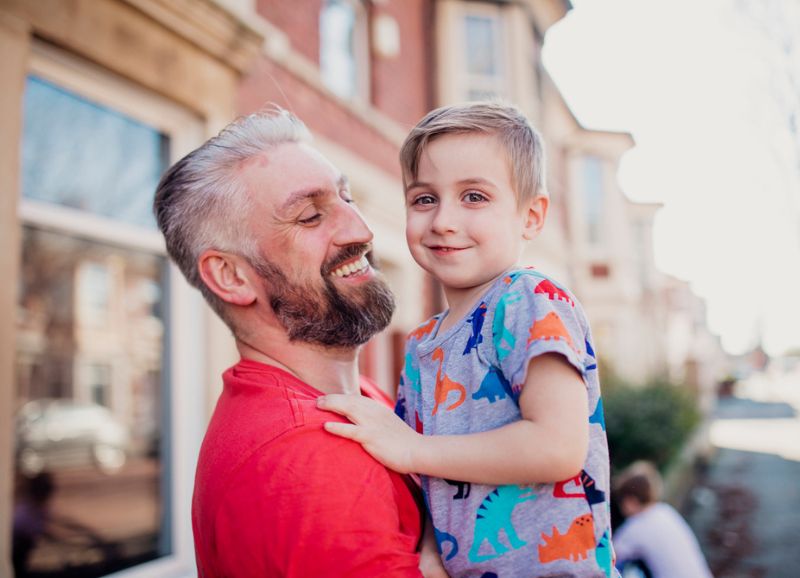 OhioGuidestone can help
Are you in need of our services? Contact us today to learn more about next steps and the kind of care you can expect from OhioGuidestone.