The first three years of a child's life are critical when it comes to healthy development. It's when the brain is most adaptable, and when a child builds his or her foundation for learning, behavior and health. The skills acquired during this time can have a significant impact on a child's ability to learn new skills and prevent or reduce the need for special help later—ultimately increasing the possibilities for success in school and life.
For these reasons, it's also the time to access child mental health services if you have any concerns about your child's development.
The Importance of Early Intervention
As the name implies, early intervention describes the services and support available to infants and young children with developmental delays and disabilities and their families during those critical first three years of life.
These imperative services can change a child's developmental path and improve outcomes for children, families and communities. Additionally, families benefit from early intervention by being able to better meet their children's needs from an early age and throughout their lives.
Autism: A Practical Example
While early intervention efforts work for a wide range of developmental challenges, one practical example is autism spectrum disorder (ASD). Children who receive an early diagnosis of and intervention for ASD are more likely to experience major long-term positive symptom outcomes, according to research into the disability.
Early interventions can occur as early as 2 to 3 years old, while the brain is more elastic and forming neuro-pathways. This plasticity is vital to effective treatment and give children the best chance to develop into their full potential. It can work so well, some older children are often diagnostically removed from the autism spectrum.
Autism is only one of many developmental challenges early intervention can help combat. Other developmental delays are categorized into five areas:
Cognitive development
Physical development, including vision and hearing
Communication development
Social or emotional development
Adaptive development
Help Me Grow Early Intervention
At OhioGuidestone, through the Help Me Grow Early Intervention (EI) system, we provide coordinated early childhood intervention services to parents of eligible children under the age of three with developmental delays or disabilities in Tuscarawas County. These services may include speech therapy, physical therapy, and other types of services based on the needs of the child and family.
To access early intervention services, all you will need is a referral. This can easily be made by the parent or guardian, a professional or even a friend via the online form on the Ohio Department of Health website. These services are provided for free or at a reduced cost for any child who meets the state's criteria for developmental delay.
Once a referral is requested, your family will be visited by an early intervention service coordinator who will explain the program, get your consent and work with you to identify your family's priorities, strengths, and needs. Your child will also be evaluated. Once it's determined that your child is eligible and in need of services, you will have access to an early intervention team dedicated to your child and family.
Early intervention services will be provided within your child's natural environment, where he or she lives, learns and plays. Visits are customized to fit your schedule and can take place wherever you believe is most important for you and your child to learn. Through the sessions, we'll work together to develop an Individualized Family Service Plan (IFSP), connect you to needed services, and be there for you and your child every step of the way to ensure your child is on the best path to future success.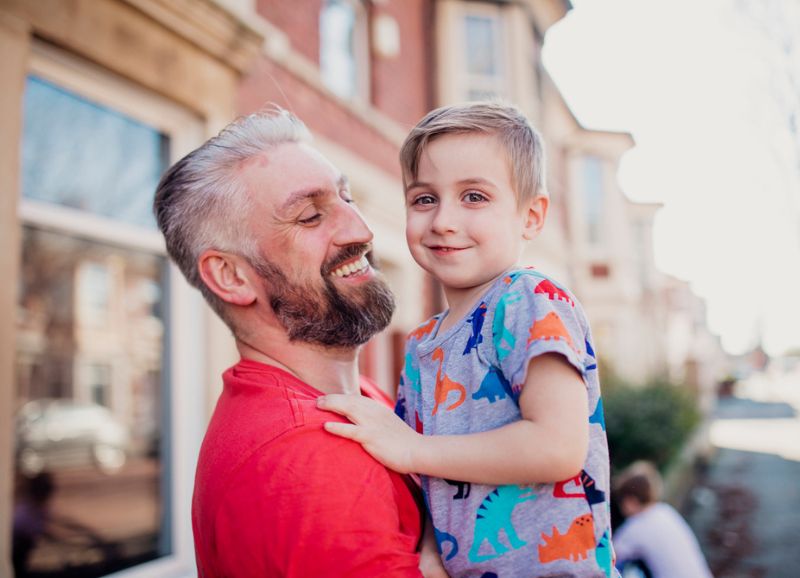 OhioGuidestone can help
Are you in need of our services? Contact us today to learn more about next steps and the kind of care you can expect from OhioGuidestone.