An Intensive Outpatient Program, also known as IOP, is exactly what the name entails. It's intensive, and there is a reason for this. If a client is recommended to start this type of addiction treatment, they can expect a minimum of 10 hours per week in various treatment settings, and the program can last 8 to 12 weeks. We help you attack the problem with inspiration, strength and honesty.
An IOP teaches addicts the connection between trauma and addiction and how to develop skills to understand and cope. This program gives people a sense of stability and support that they don't have since they are in a life of chaos and addiction.
Our team of professionals and care coordinators will help find the right schedule for you. There are in-person and telehealth options, as well as day and evening sessions, so that you can keep your family and job commitments. Those commitments are part of your recovery.
Types of treatments in IOPs may include:
One-on-one counseling
Group Counseling
Peer Recovery
Support Groups
It's outpatient, so you come and go during the program. It is a program you are committed to, and we are with you every step of the way. We provide a safe, protective and supportive environment to tackle your addiction and achieve long-term success.
IOPs are an important part of the continuum of care for alcohol and drug use disorders, and they are proven successful in helping people achieve and maintain sobriety.
Who is a good candidate for an IOP?
When someone goes through the assessment process at OhioGuidestone, our trained medical, mental health and substance abuse services professionals will spend time getting to know you, your individual story, your successes and failures and determine a treatment plan is best for you.
If an IOP is recommended, a commitment is expected.
Those who begin an IOP may have relapsed several times or this may be the very first-time seeking drug addiction treatment or alcohol addiction treatment. They may have come from a residential facility setting, and an IOP is a step-down level of care because they no longer need to be in residential treatment. Wherever you are in your journey, we will meet you there with a customized IOP that's right for you.
This substance abuse service is advised when a patient's home setting is a safe environment and they are not in a condition where they need residential treatment, which is considered inpatient care.
The one thing IOPs do not offer is detox. A patient will need to have already gone through detox to be a candidate for intensive outpatient care for their substance abuse disorder.
Your Mental Health
Mental health counseling is a big part of our Intensive Outpatient Program. That's because mental health problems and substance use disorders often occur together.
More than one in four adults who have serious mental health problems also have a substance abuse problem.
Many of our patients suffered with a mental illness before they turned to drugs or alcohol. In addition, it is common for addicts to suffer from anxiety, depression and loneliness after their substance abuse problem began. Whichever comes first, the addiction or the mental health issue, both are equally important to treat. Your mental health is crucial to your success in recovery.
Mental health treatment and counseling is an important component of the intensive outpatient program.
Going Beyond Your Addiction
Providing you with the tools to help you on the path to wellness is necessary. Intensive Outpatient Programs at OhioGuidestone don't just address substance abuse, but the many issues and problems that come with it. We know that you may have broken family relationships, housing dilemmas, financial problems, joblessness, and even legal issues. We will help you through these obstacles and challenges with our agency's robust wrap-around services.
We know that your social life will change and finding safe spaces with low temptations can be challenging as you try to maintain your sobriety. Our IOPs address these and many other life issues.
We will work with you on vital components that will keep you on the path to recovery. Those components include:
Peer Recovery Specialist
Part of your ongoing treatment may be a partnership with a peer recovery specialist who is certified by the state of Ohio. This is an exceptional opportunity to talk with someone who has walked in your shoes and understands what you are going through. Peer support is generally a one-on-one experience. Your peer recovery partner shares a lived experience that can impact how you handle your recovery and walk into a bright new future.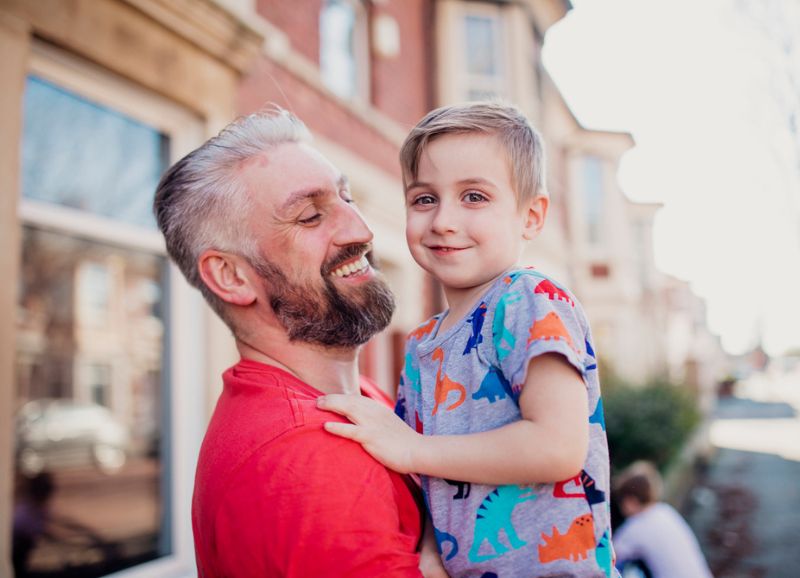 OhioGuidestone can help
Are you in need of our services? Contact us today to learn more about next steps and the kind of care you can expect from OhioGuidestone.