Why you should give to OhioGuidestone
As a leading behavioral health agency in Ohio, we treat those we serve as people, not problems. We provide healing and compassion to those needing mental health and addiction and recovery services. You can help OhioGuidestone heal others today.
Donors like you provide support for much-needed capital improvements, critical wraparound services for program participants, and innovations in program design and implementation, among many other crucial supports. Your generosity furthers our constant efforts to enhance our service offerings and provide access to essential behavioral health services to all who need them.
You are a difference maker in the lives of those we serve. You make them feel less alone, less afraid. You help OhioGuidestone live up to its motto: We heal the heart, soothe the soul, engage the spirit and expand the mind.
OhioGuidestone welcomes your gift of any size. We have many ways to give. We are proud to recognize our supporters in our annual report to the community.
On behalf of our board of directors, our associate board, our dedicated employees and community partners, and most importantly, those we serve, we are profoundly grateful for your support.
Ways to give to OhioGuidestone:
Corporate Giving
Every year, corporate giving partners help OhioGuidestone fulfill our mission to provide pathways for growth, achievement and lifelong success to those we serve. With gracious in-kind and monetary donations, or through volunteering, your company can support thousands across Ohio with life-changing programs and services. Whether donating gifts or time, we will work with you to find the most meaningful way for you to give back.
OhioGuidestone is honored to have long-standing partnerships with companies such as Medical Mutual, our partner for nearly a decade. We are so thankful to Medical Mutual for sponsoring the OhioGuidestone 2022 Promise Run. Their support helps individuals, families, and communities across Ohio reset their paths, reclaim their autonomy and restore their purpose.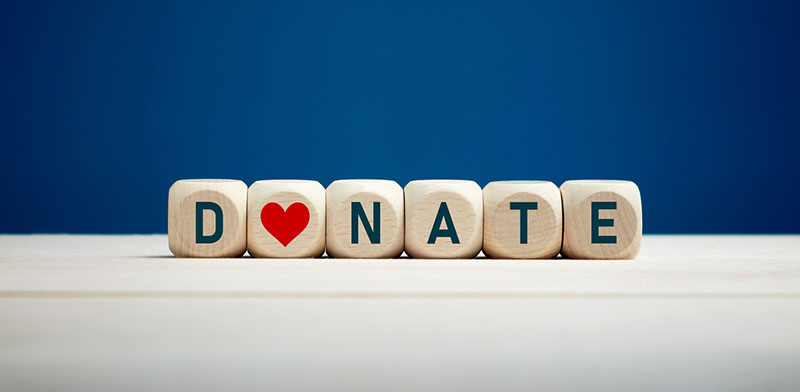 Donate
Every contribution counts.
Both monetary and in-kind donations from your company help give back to the community. In-kind donations can help raise awareness of your brand all while supporting OhioGuidestone clients in finding pathways to success.
Does your company have a donation matching program? Click here to learn more about matching gifts.
For more information on giving opportunities, please contact our team at donations@ohioguidestone.org or call 440.260.8392.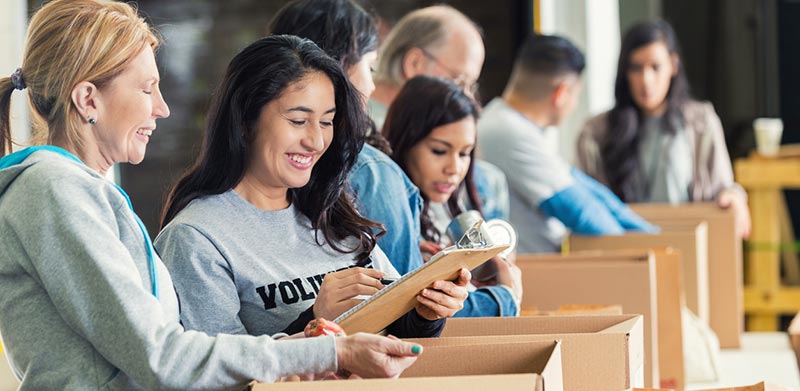 Volunteer
Get involved with your community.
Volunteering at OhioGuidestone means blending your company's philanthropic passion with opportunities to support clients in need. When you volunteer, you engage your workforce, contribute to your community, and make a difference for clients we serve.
We offer done-in-a-day volunteer opportunities for groups of any size and all skill levels. We often need help with:
Capital Improvement Projects
Donation Drives
Résumé-Building and Financial Planning for Clients
Recreational Opportunities for Youth and Families
For more information on volunteer opportunities, please contact our team at donations@ohioguidestone.org or call 440.260.8392. 
Planned Giving
Planned giving is a donor's intention to contribute to an organization beyond their lifetime. These gifts ensure that OhioGuidestone can continue to serve Ohioans far into the future.
The OhioGuidestone Legacy Society
By including and confirming that OhioGuidestone is in your will or estate plans, you become a member of the Legacy Society, which honors and recognizes supporters who have made a future gift commitment. Your planned giving will motivate and encourage others to consider making a legacy gift to children and families in need. If you have been particularly inspired by a specific program or service we offer, your gift can be directed to support those programs.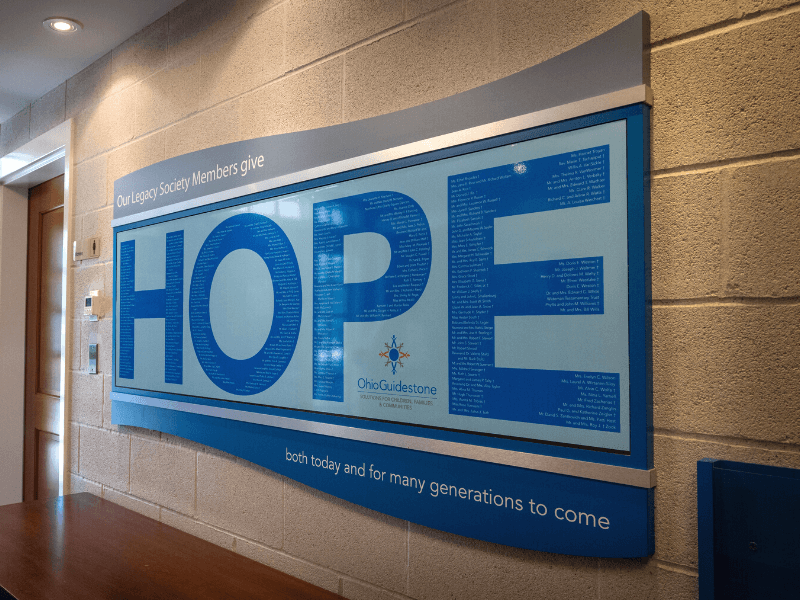 Here are some ways that you can support OhioGuidestone with planned giving:
Bequests
Bequests are a popular form of giving. Bequests can be made via making OhioGuidestone a gift specified in your will or trust agreement.
Retirement Plans & Life Insurance
You can make an extraordinarily impactful gift to OhioGuidestone by making the organization a beneficiary of a life insurance policy, IRA, or other retirement fund, such as a 401(k), 403(b), or pension fund.
Annuities
Charitable Annuities are gifts of cash or securities that are transferred to a nonprofit in exchange for a fixed income payment. An annuity gift to OhioGuidestone could provide you with needed income during retirement, while also committing to a significant gift to help those in need of our programs for years into the future.
Endowment Giving
Different from a one-time donation, endowment funding is invested and a portion of the funds is used annually to support programs and services at OhioGuidestone.
With endowments, you have control over the details of the fund. You can create your own endowment through a cash donation, stocks, real estate property, or other assets. Or, you can choose to donate to existing endowments, like the OhioGuidestone Permanent Endowment Fund, which provides annual support for priority needs of the agency as identified by the Board of Directors.
Consult your financial professional or attorney for more information on the manner of planned giving that best fits your desire to make a lasting impact on our world.
To inform OhioGuidestone of a plan to make any type of Legacy Society donation, please contact our advancement team at 440.260.8392, or donations@ohioguidestone.org.
Matching Gifts
DOUBLE YOUR IMPACT!
Many employers encourage the generosity of their employees, and provide matching gift programs. Most programs will match a portion or all of your gift to an eligible charity. Some even support charitable giving by retired employees.
Does your employer have a matching gift program? Use the search box to find out if your company will match your monetary gift.
OhioGuidestone is a tax-exempt 501(c)(3) charitable organization; Federal ID# 34-0720558.
For help with matching gifts, please reach out to OhioGuidestone at donations@ohioguidestone.org, or 440.260.8392.
Matching Gift
and
Volunteer Grant
information provided by

Honor and Memorial Gifts
Make a donation to recognize a special person or event in your life.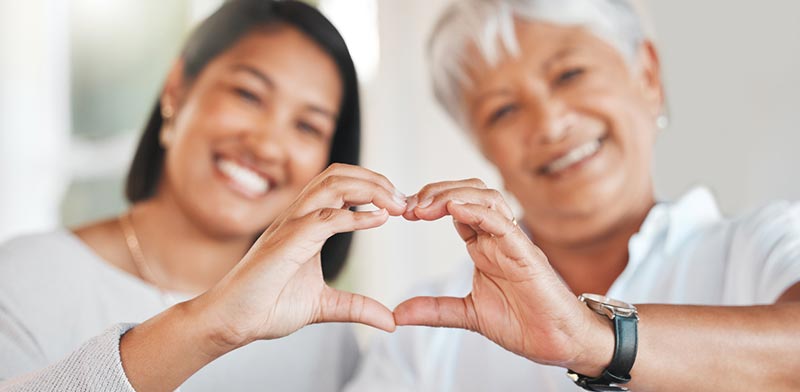 Honor Giving
Recognizing a special moment with a gift to OhioGuidestone means that you're helping another family reach their next special moment. An honor gift honors the ones you love while giving hope to those in need.
Honor Giving is great for:
Anniversaries
Births
Birthdays
Graduations
Promotions
Retirements
We can tell those you are honoring about your donation—just be sure to provide their contact information when making your honor gift.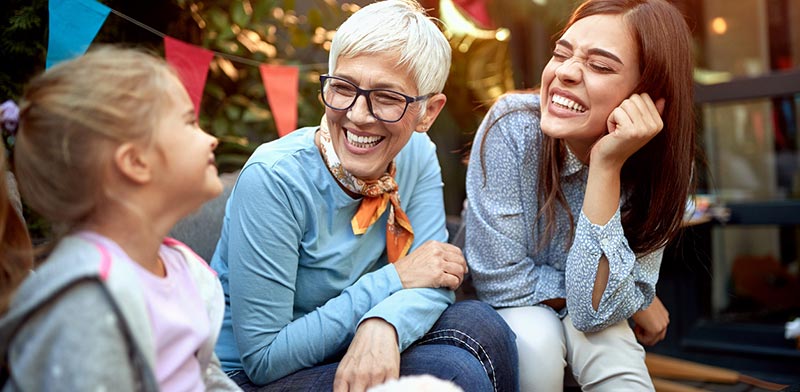 Memorial Giving
When someone you love is gone, it is hard to ease the pain. Remembering their life with a donation in their memory can help their legacy continue in the community. A memorial gift lets your loved one's memory live on while giving an opportunity for others to heal the heart and soothe the soul.
Honor your loved one or their special milestones in life by donating a gift today.
Foundation Spotlight
The Stranahan Supporting Organization of the Greater Toledo Community Foundation
In 2021, the Stranahan Supporting Organization of the Greater Toledo Community Foundation made a grant to support OhioGuidestone's expressive arts program. Our trained staff use evidence-based practices and a person-centered approach to help participants use the arts to portray experiences that are often too difficult to put into words. The wide variety of artistic media used in the program—poetry, painting, mosaic, dance, storytelling, music, and more—enable the arts to serve as a unique pathway to healing.
Would you like more information about partnering with programs or services aligned with your foundation's goals? Please reach out to us at donations@ohioguidestone.org or 440.260.8392.
"The studio is a unique place that encourages self-exploration and development. It is often described as 'the place where the magic happens'—a place where discoveries of untapped talents happen, and program participants learn new ways to express and manage symptoms and to promote successful living."
Shelly Kepford – MA, LSW, Program Director
At OhioGuidestone, every financial gift, large and small, leaves a footprint tenfold its size in the lives of our clients. Choose where your donation goes and be proud of the futures you helped create.