Psychiatry Services
Appointments for psychiatric services are crucial for people who may be a candidate for prescription medication, like antidepressants, anti-anxiety, antipsychotic, mood stabilizing, and stimulant medications to treat mental health or substance use disorders.  
Perhaps you have googled psychiatric services or Ohio psychiatrist and have found matches, but called and were told there would be an eight week wait or longer. At OhioGuidestone, we work to provide timely psychiatry appointments with as minimal wait time as possible for youth, adolescents, and adults.  
Only a psychiatry trained professional can prescribe medications.  This includes a psychiatrist who is a medical doctor, and certain other medical professionals such as a physician assistant and nurse practitioner. We understand that waiting for a psychiatry appointment can be discouraging and have an impact on recovery.  We offer psychiatric care for clients of all ages.
Psychiatry First Services
Our Psychiatry First services are open for new patients who seek psychiatry appointments for either mental health or substance use disorders on their own or through a referral source. 
Psychiatry First services are available for current clinical clients and patients new to our organization. This direct access for new patients reduces the wait times for appointments to see one of our psychiatric providers. who can assess, diagnose, and start treatment.
Psychiatry First Services will:
Engage the patients' initial needs as quickly as possible.
Build strong and trusting relationships.
Initiate an individualized treatment plan.
Reduce physical and mental symptoms.
Achieve stability of disease state.
Offer a collaborative, person centered approach to care to achieve patient goals.
Medically Treated Psychiatric Services
Medication is key in some areas of behavioral health care to control symptoms, often enabling people with mental health disorders to return to normal or near-normal functioning. Symptom reduction through prescribed medications can also increase the effectiveness of clinical services, such as psychotherapy. Your provider will work with you to determine if medication is right for you.  
Depression, bipolar disorder, and substance use disorder, for example, can be effectively treated with medication in conjunction with traditional therapy. For example, antidepressants and antianxiety medications can be prescribed for mental health. Clients who have substance use disorders, including opioid use disorder, are sometimes prescribed medications, such as Naltrexone or Buprenorphine, to prevent cravings and block the effects of opioids if someone relapses. This is called Medication Assisted Treatment (MAT), an often-important part of a recovery plan which may also include counseling, Intensive Outpatient Program (IOP) and other therapies specifically designed to aid in alcohol recovery and drug recovery. 
Patients need quick access to a psychiatric provider who can assess, diagnose, and start treatment as soon as possible, while building a client-provider relationship to monitor treatment for the diagnosis. A weeks-long wait for a psychiatric services appointment could be unbearable for someone who needs medical treatment or is ready to seek treatment. Our Psychiatry First services enables patients to receive necessary medication faster and learn about our multiple support services that will enhance their treatment so they can take steps toward a healthier future. It's part of OhioGuidestone's commitment to better person-centered care where we recognize the importance of both medical and clinical services.
Person-Centered Care
Our Psychiatry First services open many possibilities based on an individual's needs. While a person may receive medication after assessment, they are also guided to other crucial services at OhioGuidestone that work in conjunction with medication. This is person-centered care which means psychiatric providers and other health care professionals such as counselors and behavioral health therapists work collaboratively with compassion and respect to customize the right treatment plan for our clients and patients. OhioGuidestone's psychiatric services look at the whole person, not simply their diagnosis. 
For example, a physician, nurse practitioner, or physician assistant, focuses on assessing and treating both the physical and mental effects of a disorder, and they provide medication to treat mental health and substance use disorders. Their goal is to achieve stability of the diagnosis through medication management. This is why access to medication is critical for those who are managing a disease.  
A clinician is a separate discipline that evaluates and treats mental health and substance use disorders. Clinicians are behavioral health specialists and therapists who provide tools and insight to help a person identify and change troubling emotions, thoughts, and behaviors. Treatment is through counseling, skills training, and resources, with a goal of eliminating or managing troubling symptoms so a person can function better and increase well-being and healing.
 A psychiatric provider and a clinician work together to prevent, diagnose and treat mental illness using a combination of therapies that work best for an individual's specific needs. Sometimes both medication that a psychiatric provider can offer and counseling that a clinician provides, are necessary for mental health or drug and alcohol recovery treatment. 
If you are asking, 'Is there a psychiatrist near me?' there is, at OhioGuidestone. Psychiatry appointments are available for new patients through our Psychiatry First services.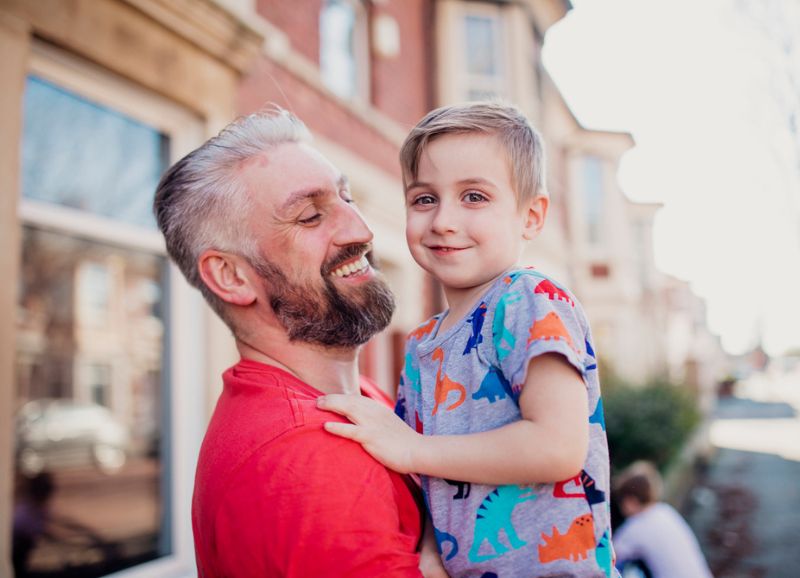 OhioGuidestone can help
Are you in need of our services? Contact us today to learn more about next steps and the kind of care you can expect from OhioGuidestone.