Sometimes medication is the missing piece in the puzzle of mental health.
When the treatment process does not progress with counseling alone, the addition of closely monitored medication can make a significant difference in an individual's healing and recovery.
A psychiatrist or a nurse practitioner needs to be involved when medication is part of the treatment plan.
A psychiatrist is different from a psychologist in that psychiatrists work with medication to assist with mental health rehabilitation.  Typically, psychologists treat conditions that do not require medication, or that are not severe enough to require medical intervention. These can include behavioral problems, mild anxiety or depression, difficulties focusing on work or school, and other settings. More severe conditions that might require help from a psychiatrist and medication include bipolar disorder, schizophrenia, and severe depression.
Our psychiatrists work with children and adults to find practical solutions to issues they may be facing. Some problems might need the assistance of medication to overcome, and the oversight of a trained psychiatrist to assist in monitoring the dosages and use.
OhioGuidestone is the leading voice in behavioral health in the State of Ohio. Our highly qualified staff of psychiatrists, psychologists and counselors are ready to work tirelessly to provide real, measurable improvements in a wide variety of issues ranging from mental health and substance abuse to behavioral difficulties and anger management.
Psychiatric Services Offered
Our psychiatry programs are available to adults and children. While needs may vary from person to person, we treat every patient with respect and care.
Patients will come into the office nearest to them and receive an evaluation. If the patient has never been on medication, they will typically come receive follow-up care after a few weeks to see how they are feeling and determine if the medication is working. If the patient is receiving the results needed, they will schedule another follow-up, typically two weeks later.
Many patients come in for a follow-up visit once a month, outside of their therapy visits, to make sure their medication needs are being met. We want our patients to feel informed, in control, and a part of the process. During these visits, we can discuss the changes, or side effects experienced while taking the medication. This allows us to make changes in dosage, or the medication itself. We also provide direct access to a nurse via phone if there are any issues or concerns about medication. This is important to us; our patients need to know that help is always available at OhioGuidestone.
Psychiatric Treatment Programs can last for just a few months up to a full lifetime depending on what the treatment requires and the needs of the patient. As a patient, you are top priority, we respect your feelings and promise to do everything we can to help you heal and become empowered in the recovery process.
Psychological Assessments
We offer a full complement of psychological assessment work to better understand what issues our patients are facing and how they can be helped. Our staff is trained to work closely with patients and address what mental health or behavioral issues could be at the root of their problem. From there we can better understand our patient's needs and the level of care that is needed.
Outpatient Psychiatric Services
Psychiatrists can meet with patients, adults, or children, in offices in several different counties throughout the state.
School-based Psychiatric Services
Our mental health professionals have working relationships with local school partners and can even conduct counseling and psychiatric sessions within schools.
Juvenile Justice Psychiatric Services
Our psychiatric and psychological therapists work within court-ordered programs for at-risk youth who may be struggling with anti-social behavior due in part to mental health disorders. They can treat a number of different mental health issues using a combination of psychotherapy and monitored medication.
Psychiatric Successes of our Programs
Patients who have worked with OhioGuidestone psychiatrists report many mental health benefits after taking on the treatment plans. Our patients report:
Improved mood
Improved focus
Better socialization
Stronger problem-solving abilities
Greater sense of independence
Psychiatric services at OhioGuidestone are a team approach, with our patients being one of those team members. We share a collective goal of finding the best treatment that will put you on the path to recovery, mental health, and a healthy state of well-being.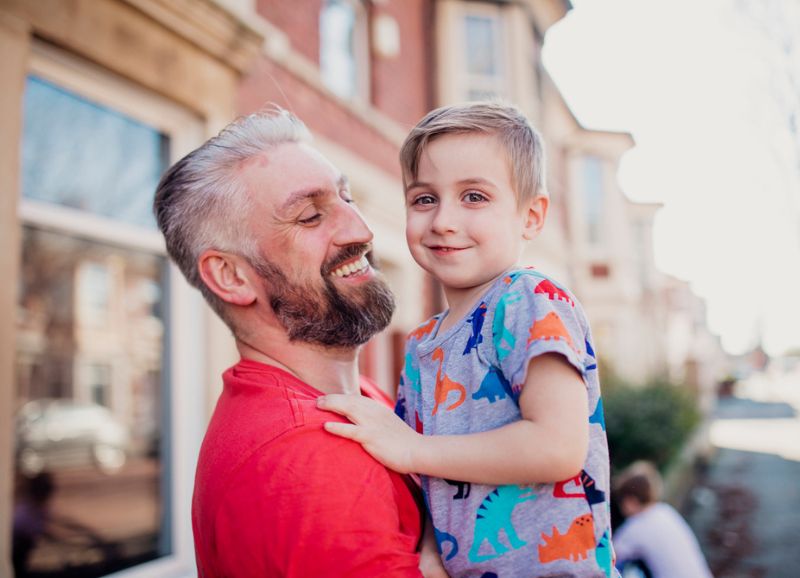 OhioGuidestone can help
Are you in need of our services? Contact us today to learn more about next steps and the kind of care you can expect from OhioGuidestone.