In-Home Counseling Services for Children
Are you looking for a counseling service to help your child thrive, but feel the best space for them to grow is in the comfort of your home? We understand, which is why OhioGuidestone offers in-home mental health counseling to help your child, and your family, in the way you think is best.
Services Included in Home-Based Counseling for Youth
OhioGuidestone is committed to providing comprehensive, individualized care for each of our patients. We recognize that mental health issues can take a number of different shapes, especially during adolescence. Our services include:
Mental Health Assessment
Individualized Treatment Planning
Family and Individual Therapy
Consultation and Advocacy
Links and Referrals to Community Resources
Issues Addressed with Youth Mental Health Home-Based Counseling
Attachment/early relationship building
Mood Swings/Depression/Anxiety
Verbal and physical aggression
Developmental adjustment and transitions
Abuse/Trauma/Grief/Loss
Parent-Child/Family Functioning
Hyperactivity/Inattention
Social Skills with Peers and Adults
Sleeping/Eating/Toilet-Training
Child Care/School Success
Developmental Delays
Parental Skillfulness/Child Coping Skills
Home-Based Family Treatment
Home-Based Family Treatment is a time-limited, family intervention and empowerment program for families who need intensive child, youth and family treatment. The intensive in-home counseling program is provided in the comfort and privacy of the family home by licensed mental health professionals. The program focuses on critical problems and solutions, helping families become less overwhelmed and better able to meet everyday responsibilities.
Family members can begin to work together to meet ongoing challenges and regain a sense of mutual respect for each other. By working with our trained counselors, home-based treatment assists families at risk of having one or more of their children placed outside of their home.
Home-based family treatment can assist with successfully transitioning a child back into the home after an out-of-home placement, hospitalization, or incarceration.
Criteria for Home-Based Family Treatment
Before home-based family treatment can commence, certain thresholds must be met if the program is to be successful. Talk with your family and see if you feel you can meet these criteria for successful and productive family treatment:
Parents and children are willing to try to remain together in the home and willing and able to participate in treatment
The child is able to function safely in the community with supports
There is no immediate risk to the child, family, community, or program staff
Services Included in Home-Based Family Counseling
Individualized assessment
Family and individual counseling
Parenting education and skill training
Crisis intervention
Conflict resolution
Coping skills enhancement
Links to community resources and support
Community Psychiatric Supportive Treatment (CPST) – mental health case management
Home-Based Counseling Services
OhioGuidestone provides home-based school counseling to families across Ohio. If you are looking for a counselor to meet at home, we can help. We service more than 60 counties in the Buckeye State and can connect you with our trained staff of behavioral health counselors to meet your needs. This method is widely used and successful.
Our counselors are trained to work through a wide variety of issues such as:
Mental Health Issues
Mental health needs have surged in the last few years. Our counselors can help your child or teen work through depression, anxiety or other mental health issues that may be affecting them.
Family Communication
Some children have difficulty expressing themselves to their parents or adult figures, especially in their teen years as they try to understand themselves. Our counselors can help them find productive ways to communicate with their families for better, more healthy conversations.
Anger Management
Difficulty controlling anger can be a common issue among teens. OhioGuidestone's behavioral health counselors can address the causes of anger and help children and teens understand anger and avoid the triggers.
Parent-Child Conflict
Issues between parents and children can sometimes need a third party to help both sides feel heard and understood. Our home-based family therapy sessions have had great success bridging gaps between family members.
Behavioral Problems
Distant, unresponsive, or combative behavior can make communication unproductive. Our behavioral therapy is designed to give patients a safe space to express their emotions and empower them to engage in healthy conversations.
Alcohol and Drug Addiction
Substance use disorders can be especially harmful to a person whose brain is still developing. Finding ways to avoid these substances, while also addressing the issues that may be leading to alcohol and drug use, are especially important in treatment and prevention.
Mental Health Services at Home for Early Childhood
OhioGuidestone offers home-based Early Childhood Mental Health (ECMH) and specialized, community-based treatment for young children. The program offers a realistic approach to assist families in strengthening relationships and getting at the heart of an issue. The program focuses on family and stresses the importance of the parent-child relationship.
Our therapists bring specialized knowledge, training and experience in working with parents and to create a healthy, realistic treatment plan.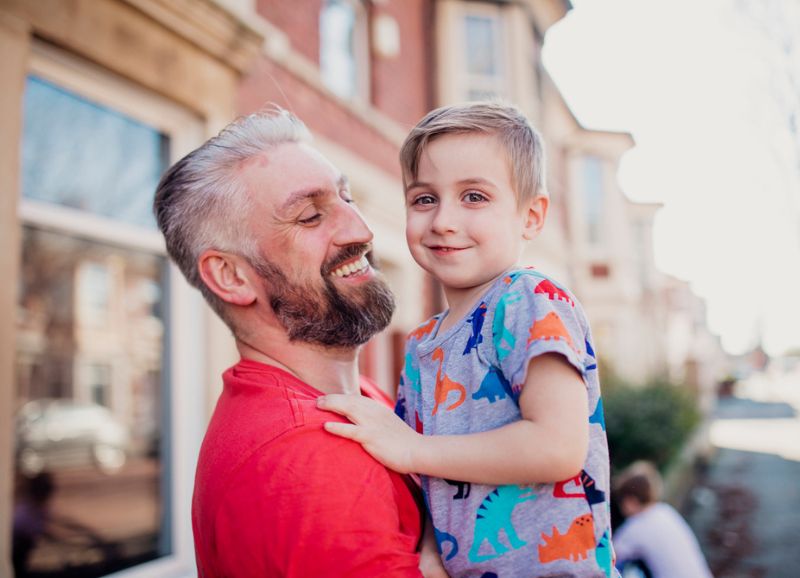 OhioGuidestone can help
Are you in need of our services? Contact us today to learn more about next steps and the kind of care you can expect from OhioGuidestone.