Residential treatment is when a child lives outside of the home in a controlled facility environment. Typically, a child who needs this level of support has experienced serious emotional and behavior trauma or challenges. Treatment is intended to be temporary.
At OhioGuidestone our Residential Treatment Campus in the city of Berea is a place where youth who require this level of care are supervised and monitored by trained staff.
OhioGuidestone's mental health residential treatment centers for children provides flexibility and responsiveness. Youth can be a difficult period of emotional health, which is why our programs are designed to help our young patients feel listened to and informed.
Why Residential Treatment?
Residential treatment can mean different things, but in general it refers to a live-in health care facility where a patient can receive treatment for substance use disorders, mental health illness and behavioral health issues such as rage, aggression, acting out sexually, violence or serious mental health issues. Patients often have tried traditional treatment methods such as home-based or outpatient services before receiving this type of care.
Residential treatment services can be helpful in giving the patient a chance to fully commit to improving. Patients can also feel separated from things in their life that may exacerbate the issue they are trying to fix.
What Our Mental Health Residential Treatment Center in Berea Does
Our high-quality, best-in-the-state services and programs are designed to assist children (and adults) in achieving their mental health goals in a supervised, safe environment. We help families remediate past issues that have caused emotional fractures, we help strengthen pro-social skills in children, and decrease the likelihood of future out-of-home care.
What Residential Mental Health Treatment Programs Include
OhioGuidestone Residential Treatment Services include a full complement of mental health and room and board services. Curriculums are constructed to meet both typical and special education needs. Classrooms feature teacher-to-student ratio of 10:1 and make use of a variety of techniques based on behavior management principles.
Our Residential Treatment Programs
OhioGuidestone offers a variety of residential treatment components to meet the varying needs of children and adolescents. Many have multiple issues to overcome with young social life intersecting with mental health challenges. Our programs, in order of intensity, include:
Short-Term Placement for Evaluation
Our short-term placement for stabilization and evaluation provides psychological evaluation, mental health, and risk assessments for youth between the ages of 7 and 18 with recommendations for ongoing treatment within 30 days of admission. Recommendations may include continued residential treatment or community-based services.
Secure Treatment
Secure treatment services feature locked, closely supervised units for children between the ages of 12 and 18 who may need additional supervision or are acting out in response to acute personal crises. These mental health treatments are recommended for children who are experiencing unpredictable, explosive outbursts, temporary loss of reality or seriously self-endangering behaviors. These treatments are reserved when children may pose a threat to themselves or others.
Community-Based Treatment Center
Community-based residential treatment centers offer a unique program to boys aged 13 to 18, who are involved in the court system. The program assists youth in modifying their current thinking processes, to help with recognizing errors in judgement, improve family communications and build necessary life skills to bring positive direction in their lives.
Specialized Holistic Aggressor Recovery Program
A program for boys aged 7 to 18, who have been abused and subsequently acted out in a physically or sexually aggressive manner. Clients frequently carry additional psychiatric diagnoses. The program emphasizes mental health treatment to help children learn to feel in control of their behavior and to protect others.
Dual Diagnosis Program
The Dual Diagnosis program provides personal care for children ages 12 to 18, who have both a mental health diagnosis and chemical dependency diagnosis. Our program provides intensive, life changing treatment designed to address each child's individual issues and situation to support their recovery and long-term sobriety goal.
Open Residential Treatment
This program is available for children ages 7 to 18, who are suffering from a range of emotional problems and need the support and consistency that is available in a supervised 24-hour per day residential setting. Many children also enter this program as a step-down following more intensive residential care as a result of the inability to be safely maintained in a foster home or community setting.
OhioGuidestone Residential Treatment (Berea) Services are available in the following counties:
*Telehealth services are available throughout the state.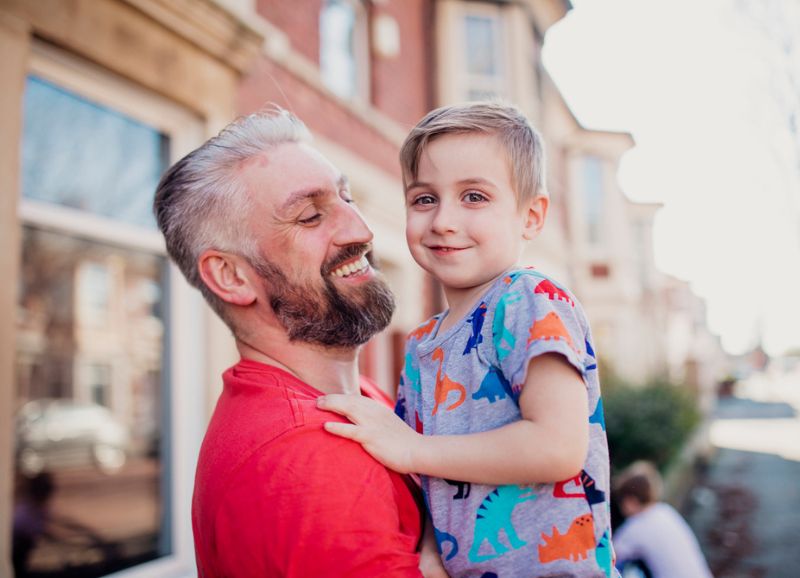 OhioGuidestone can help
Are you in need of our services? Contact us today to learn more about next steps and the kind of care you can expect from OhioGuidestone.