It's hard to remember when telehealth wasn't used. The pandemic changed our world overnight and OhioGuidestone retooled and put telehealth into motion immediately so that our behavioral health patients could get the same level of care without interruption.
Between 2019 and 2020, behavioral health treatment centers nationwide experienced a sharp increase in the number of facilities providing telemedicine. The percentage of substance use treatment facilities with telemedicine services more than doubled in one year: from 27.5% in 2019 to 58.6% in 2020.
Because OhioGuidestone's staff was at home at the start of the pandemic, we worked quickly to set up telehealth accounts and then implemented training quickly. We trained the entire agency staff in one week.
In Fiscal Year, 2021, OhioGuidestone served more than 132,000 clients via telehealth which included: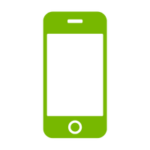 Phone call sessions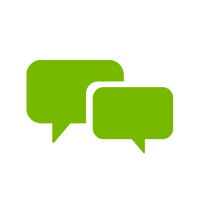 Text message check-ins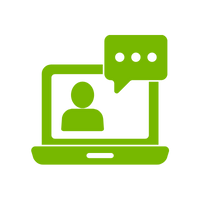 Video sessions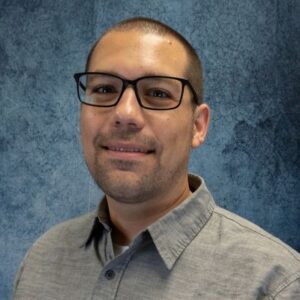 The flexibility telehealth has provided has aided our clients in accessing services and staying connected with their provider(s) in ways that really take a client-centered approach. Our clients appreciate having the options to do virtual video visits, audio-only phone visits, and even text message check-ins.
Joshua Skerl, M.A.Ed., LPCC-S
Coordinator of Telehealth Services
Substance Abuse Services for alcohol recovery and drug recovery are where telehealth became especially crucial and ultimately more productive.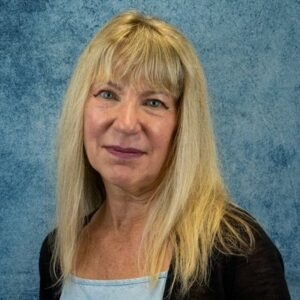 A surprising discovery is with our Intensive Outpatient (IOP) groups for substance use disorder clients. We have dramatically increased our group offerings as well as attendance, providing day, evening, and weekend groups. Patients can attend these virtual groups so much more comfortably and easily than if they had to attend in person.
Larraine Stehlik, Director of Adult, Recovery, and Information Services
Ahead of the Curve
Fortunately, OhioGuidestone was at an advantage when the pandemic closed everything down. Prior to COVID, OhioGuidestone had already been providing some form of telehealth to clients for 8 years, so we were positioned to adapt, which is what OhioGuidestone has historically done – adapt to the changing needs of society. We had the historical, clinical, and technical knowledge already in-place to scale-up our telehealth usage very quickly.
Our IT (Information Technology) team consisted of experts who had experience in both IT and Clinical making the connection a smoother experience. It allowed our agency to be more efficient and agile while so many things were changing rapidly.
Telehealth Today
The leg work done to establish and fine tune this telehealth tool has made quite an impact in our reach. At OhioGuidestone about half of our clients are still using telehealth for the behavioral and mental health services we offer across the state. The telehealth capabilities allow us to serve more people in more places – 79 counties.
If there is not an office in your county, you still have the option to receive services. For example, outpatient mental health counseling patients have the option of doing sessions via telehealth. Select substance abuse services can also be offered using telehealth. It gives people a chance to show up and be accountable.
Of course, face-to-face therapy is always an option, but for some it's just not possible. We are committed to helping you however we can, and if that means treating you while you are at home, we will work with you to create a telehealth schedule that fits your needs.
Comfort and Convenience
The convenience telehealth offers is unprecedented. Some find that it is easier to attend their appointments by scheduling telehealth around their work and family commitments. This eliminates the extra commute time and conveniently fits into a schedule. More than convenience, telehealth is crucial for those who face socio-economic barriers to general health care. Not all clients have access to a vehicle or public transportation to get to an appointment or have someone to cover childcare while they are there. Therapy at home via telehealth removes each of those barriers to vital mental health services.
Telehealth is also a comfortable alternative for clients who become anxious in public or in a medical environment. Even the thought of going to a doctor's office can be panic inducing for someone with heightened anxiety. This was especially the case in the months following the pandemic when the fear of contracting the Covid 19 virus was still high. Therapy at home felt safe and comfortable. A necessity during the pandemic, telehealth created an ideal alternative in the aftermath. Therapy for anxiety can be more effective in the comfort of home, as a relaxed client is more receptive to treatment than a client who is worried about getting sick or the return trip home.
The Future of Telehealth
Telehealth was crucial during the height of the pandemic, and it is still a vital tool. As the world changes and paradigms shift, OhioGuidestone adapts and grows to accommodate changing mental and behavioral health needs.
The key to our ability to help you is for you to make that first call and talk to one of our compassionate intake specialists who will know exactly how to connect you with our services. We know that face-to-face interaction is ideal and important, but we also recognize that you may need an alternative. Telehealth will always be an option.
OhioGuidestone Telehealth Services are available in the following counties:
Carroll, Cuyahoga, Erie, Geauga, Huron, Lake, Lorain, Medina, Portage, Stark, Summit, Tuscarawas, Defiance, Fulton, Hancock, Henry, Lucas, Ottawa, Williams, Wood, Crawford, Delaware, Fairfield, Franklin, Licking, Madison, Marion, Morrow and Union
*Telehealth services are available throughout the state.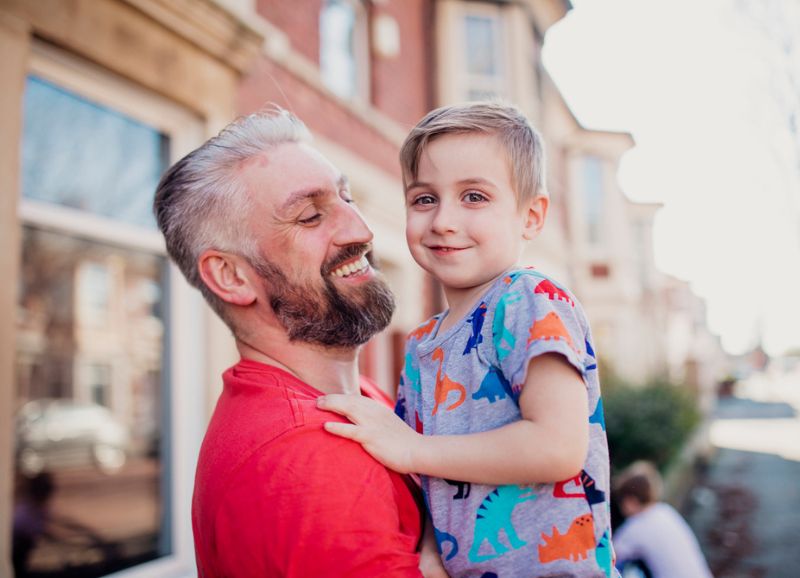 OhioGuidestone can help
Are you in need of our services? Contact us today to learn more about next steps and the kind of care you can expect from OhioGuidestone.