Helping Families from the Beginning… and Every Step of the Way
Parenting is hard. There is no manual and no two children or situations are the same. The early years of parenting leave even the most experienced and educated caregivers wondering: "Is this normal?" "Does my child need help?" or "Do I need help?" And that's in the most ideal of circumstances.
The reality is many families are dealing with other issues, as well. There may be trauma or loss. Children may be experiencing developmental delays or other physical and mental disabilities. Others may have unique family dynamics. No matter what the circumstance or situation, these early years can be extremely overwhelming for both the child and the caregiver—and a critical point for utilizing mental health services.
Knowing Where to Turn
Unfortunately, according to a recent study, more than 60% of parents reported the biggest barrier to accessing child mental health services was lack of information about where to seek help. Additionally, 59% had the perception that professionals didn't listen, and 53% reported that professionals didn't initiate interventions or provide referral services.
At OhioGuidestone, our mission is to provide pathways for growth, achievement and lifelong success for our youngest patients. Early intervention is key to this success. And to ensure these new paths begin, we're breaking down barriers by providing early childhood mental health consultation services both in the classroom (child care centers, preschools, home-based school providers) or in your home. Additionally, many of these services are provided at no cost to the family.
We know that sound mental health starts in early childhood, as experiences starting from birth can shape the brain and influence development of physical, social and emotional skills. As one of the state's leading providers of child mental health services, we're dedicated to providing children and families early interventions for mental health services, and creating individualized treatment plans so they get a jump-start on lifelong success.
Services from the Start
Our early childhood mental health programming offers a continuum of care that works with children from birth to age six. By starting mental health services in the early and transformative years, we hope to put these children on the path to positive, successful and healthy lives.
Our Early Childhood Mental Health Program offers a specialized treatment approach designed to assist families in strengthening relationships while addressing the specific mental health needs of the young child. This comprehensive program is family-centered and child-focused, stressing the importance of the parent-child relationship. Our therapists possess specialized knowledge, training, and experience working with parents and their young children.
Our services include:
Mental Health Assessment
Consultations and Referrals
Individualized Treatment Planning
Family and Individual Therapy
Home-Based Counseling
Early Childhood Mental Health Consultation and Advocacy
Child-Parent Psychotherapy
Early Childhood Intervention Services
Autism Treatment Services
Our services address a variety of needs, including:
Attachment and Early Relationship Building
Mood Swings / Depression / Anxiety
Verbal and Physical Aggression
Developmental Adjustment and Transitions
Abuse, Trauma, Grief and Loss
Parent-Child / Family Functioning
Hyperactivity / Inattention
Social Skills with Peers and Adults
Sleeping / Eating / Toilet Training
Child Care / School Success
Developmental Delays
Parental Skillfulness / Child Coping Skills
Where You Need Us
Because we recognize that the parent-child relationship is essential in the healing process—and time and transportation can often hinder getting the help you and your child need—we offer our services in settings that are ideal for the family and that are familiar to your child. Whether it is in-home child therapy or consultations, school or pre-school, community or one of our offices, OhioGuidestone ensures that gaining early childhood mental health services is easy and convenient.
Are you ready for your new path to begin? To learn more about some of the early childhood mental health services available, click on the links below.
Early Childhood Mental Health Services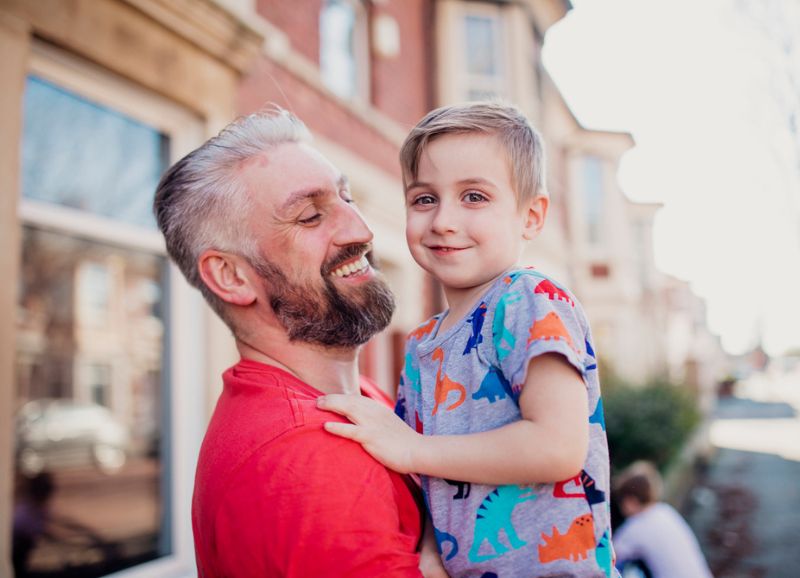 OhioGuidestone can help
Are you in need of our services? Contact us today to learn more about next steps and the kind of care you can expect from OhioGuidestone.