Providing our clients with quality care that is easily accessible is at the center of what we do at OhioGuidestone. We are proud to now offer Certified Community Behavioral Health Clinics (CCBHCs) which build a transformative care model, promoting timely access to quality, integrated mental health, substance use and primary care screening and monitoring. These clinics will dramatically change the way most people receive mental health and substance use disorder services.
CCBHCs is a federally driven treatment model of care for people of all ages. It provides a comprehensive array of behavioral health services so that people who need care are not caught trying to piece together the behavioral health support they need across multiple providers. We piece it together for you. We understand that it can be confusing and tedious especially when you are in a vulnerable state and need help now.
Our new CCBHCs are now open in Cuyahoga County at 3500 Carnegie Avenue in Cleveland and at 600 Freedom Drive, Napoleon, Ohio, serving our Four County region of Defiance, Henry, Fulton, and Williams Counties. These clinics will help people receive critical behavioral health care faster and without barriers that previously existed.
Four key components of CCBHCs
Access to care. No one can be turned away for any reason.
Crisis services available for those in need 24/7.
Access to basic needs impacted by social determinants of health such as food, transportation, employment, and housing.
Care Coordination to help organize all needed services.
What is a Certified Community Behavioral Health Clinic?
CCBHCs are community behavioral health clinics that offer crisis services every single day. Our new clinics are required to serve anyone who requests care for mental health or substance use, regardless of their ability to pay, place of residence, or age-including developmentally appropriate care for children and youth.
OhioGuidestone was awarded two federal grants to offer these behavioral health clinics to Ohioans.
Here are the services offered:
Targeted case management, care coordination
Screening assessment, diagnosis, and risk assessment
Patient-centered treatment planning
Outpatient mental health and substance use disorder services
Outpatient primary care screening and monitoring
Psychiatric rehabilitation services
Peer and family supports
Crisis mental health services
Community based mental health care for Veterans
Person-Centered Care
Our new Certified Community Behavioral Health Clinics (CCBHCs) are uniquely positioned to serve as the cornerstone of Ohio's push to integrate mental and physical health into a whole-body approach. The goal is to remove the stigma and increase the availability surrounding mental health services.
This will provide us an opportunity to be an agent of change as we decrease the burden on first responders and emergency medical services while cultivating a sense of vitality and stability in our clients and in the communities with service,

Larraine Stehlik, Director of Adult, Recovery, and Information Services.
Care Coordination will be able to help clients mitigate the negative impacts of identified social determinants to health and wellness, improve security of basic needs of wellbeing and healthy living, while providing access to essential services to improve a client's physical health, mental health, and recovery needs.
CCBHCs work to meet the needs of those within the community, improving the experience and wellbeing of individuals we serve: Enhancing access, quality, and person-centered care.
"We are on the cutting edge of a national trend in community mental health. Our Certified Community Behavioral Health Clinic builds upon an existing community partnership that we have long wanted to create or bolster such as partnerships with hospitals, primary care, health departments, schools, and law enforcement," says Stehlik.
No one is turned away
If you need help, you will get it at our new Certified Community Behavioral Health Clinics. CCBHCs serve people of all ages. No one is turned away.
As the state's leader in community behavioral health, OhioGuidestone is dedicated to making CCBHCs a foundational step for permanent care delivery change. We hope our CCBHCs will establish the foundations to address community gaps and needs, expand access to care, and deliver services that improve outcomes of the lives of people we serve. We do this with compassion and respect at OhioGuidestone, focusing on the needs of the whole person, empowering them to take steps toward a healthier future.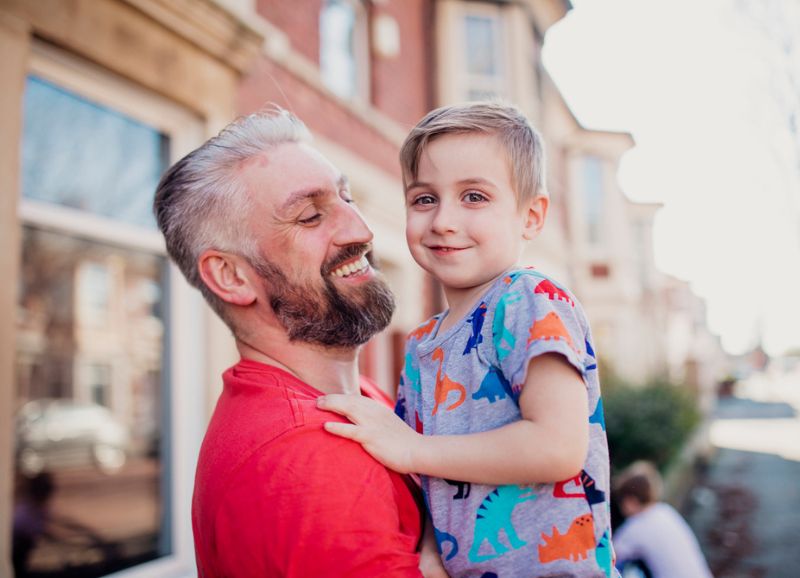 OhioGuidestone can help
Are you in need of our services? Contact us today to learn more about next steps and the kind of care you can expect from OhioGuidestone.