Drug Addiction Treatment in Ohio
Substance Use Disorder (SUD) is beatable. We see success stories every day at OhioGuidestone, and our mission is to guide and help people in every facet of their drug recovery.
Drug addiction is a substance use disorder (also known as substance abuse) and a major issue affecting Ohio and threatening our communities. Yet, millions of Americans in drug addiction recovery remind us that treatment is effective. People can and do recover every day.
OhioGuidestone helps individuals not only at the point of care, but throughout the entire process, from assessment to recovery and beyond. Our comprehensive services are tailored to meet each person's unique needs, allowing them to actively participate in determining what recovery means to them.
Drug use directly impacts the user's perception of what is happening around them. Subsequently, behavior can be inappropriate, irrational and in some instances destructive.
When someone takes drugs and becomes dependent on them, they need professional help. They have survived in a dangerous era of drugs that ruins lives, breaks up families and endangers others. They want a way out of addiction. They want to find the path to recovery. We have the directions. We are their GPS!
We hear it all the time. People want to know, "how did I get here and how did I become addicted to drugs? Are there drug recovery programs near me?"
Looking at trends helps us to understand how. The Centers for Disease Control dates the opioid epidemic in three waves:
Prescription opioids – Starting in the 1990s
Heroin – Starting in 2010
Synthetic Opioids and Fentanyl – Starting in 2013
Fentanyl is the game changer. It's now laced in heroin, cocaine, and counterfeit pills. It kills indiscriminately.
There's an overdose and there is death. Today, we are focused on keeping people alive not just treating addiction. There is an urgency in what we do – now more than ever. There has to be hope that people can be better, and I assure you, they can be better. They absolutely can. We see it happen every single day.
Pam Trimmer, Vice President of Regional Operations in Tuscarawas and Carroll counties
So, here's the way out of drug addiction: You call, we listen. We really listen.
There is always more to the story, and we treat your individual needs. Many people do drugs to mask trauma. When they do drugs, they feel no pain. When they do drugs, they forget something bad that happened to them. When they do drugs, the world seems to be a better place. It's artificial joy. It's a temporary escape.
We help people cope, confront, work through, and persevere over difficult pasts and troubling present situations. We help them learn to feel again – to experience the real joys, the highs and yes, the lows. Drug free.
Melissa's Story
How Recovery Happens at OhioGuidestone
Our substance use disorder and drug addiction recovery services are evidence-based. We use proven methods that help people. Our outcomes show it. In 2021, data from Patient Recovery Outcome Measurement (PROMS) showed that of the agency's more than 4,600 substance use disorder (SUD) patients, 65% showed reliable improvement in anxiety, anger, and depression with 24% in all three symptom domains.
Flexibility
We meet you where you are in your journey and in your life. If it means telehealth, we offer it. If it means evening group therapy so you don't miss work, we have it.
Wrap-Around Services
Your addiction is likely the main issue, but we understand you have other needs.  If you request help finding work, we will help. If you need mental health treatment, we provide it. If you require transportation so you don't miss a critical therapy session, we will assist you in finding transportation or setting up a telehealth visit. If you seek to become a better parent and rebuild your family relationships, we can assist. This is part of our person centered care approach.
Simply put, our support services or wrap-around services are crucial to your success in your drug treatment plan and to leading a full, happy, and productive life.
Dedicated Staff
We have the most dedicated staff in the state, committed to your needs. They will set you up for success. Our specialists are trained, knowledgeable and care deeply. These are special people whose mission is to help people like you recover and lead a healthy and productive life.
Recovery from drugs and alcohol isn't a one-and-done type of program. We know there is so much more to it, and we treat the whole person. When it comes to drug addiction treatment in Ohio, OhioGuidestone leads the way.
OhioGuidestone Drug Recovery Services are available in the following counties:
Carroll, Crawford, Cuyahoga, Defiance, Erie, Fairfield, Franklin, Fulton, Hancock, Henry, Licking, Lorain, Lucas, Madison, Marion, Medina, Morrow, Stark, Summit, Tuscarawas, Union, Williams and Wood
*Telehealth services are available throughout the state.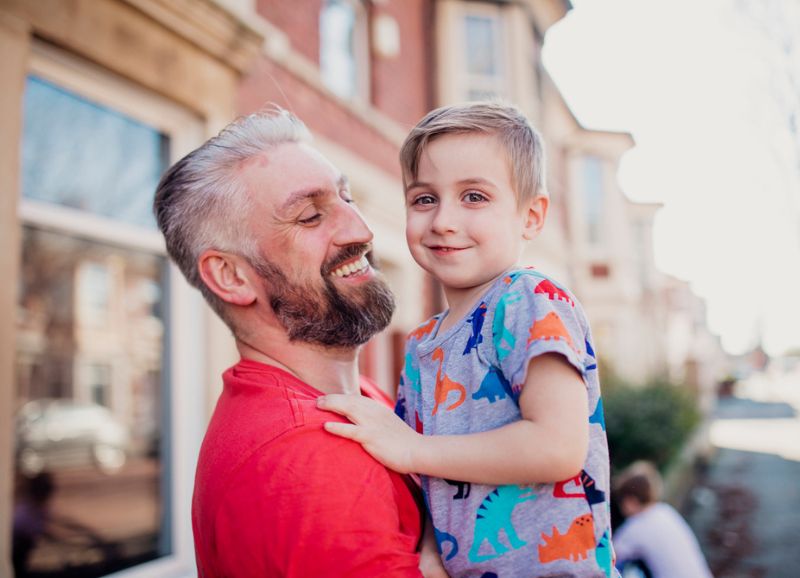 OhioGuidestone can help
Are you in need of our services? Contact us today to learn more about next steps and the kind of care you can expect from OhioGuidestone.