Expulsion numbers of young children
According to the U.S. Department of Health and Human Services, preschoolers are expelled at three times the rate of children in kindergarten through 12th grade.
Early Childhood expulsion is a serious concern due to the impact on both the child and the family.
Children who are expelled from early childhood care and education centers lose the chance to socialize with other children and interact with positive adult role models. Additionally, they can begin to view themselves—and learning environments—negatively.
For families, expulsion often means losing access to a program that provided them support, increased stress of finding new childcare, and often the parents blame themselves or the child which often leads to issues in the home environment.
As one of the state's leading providers of Child Mental Health Services, OhioGuidestone offers a variety of Early Childhood Mental Health Consultation services to help ensure kids can stay in their first initial academic experience – and ultimately put them on the path to kindergarten readiness.
What Consultations look like at OhioGuidestone
Early Childhood Mental Health Consultation is available to work with you to build resiliency, enhance social-emotional wellbeing, and increase school readiness for children up to third grade. Our supportive consultation model works with individual children and childcare classrooms.
Unlike traditional one-on-one therapeutic mental health services, a consultation for Infant and Early Childhood is primarily an indirect approach working with children age birth to six. Through building the capacity of early learning center staff, and parents/guardians, our team of professionals helps children in forming healthy relationships and attachments.
We focus on providing a strong foundation of social emotional development by working with those who care for them. Consultants educate, train, and "coach" caregivers in understanding healthy child development and managing challenging behaviors so that they develop the skills and confidence to effectively address children's social and emotional needs—whether it be the needs of one child or an entire classroom of children.
The Whole Child Matters Initiative allows us to offer behavioral health consultation in the home and classroom, as well as Ohio-approved training hours for teachers—all free of charge.
Early childhood care and education centers help support children's readiness for school and lifelong success. These preschool programs play a significant role in teaching children how to play and get along with other kids and adults, as well as identify and respond to their strong emotions.
Classroom Consultation
When issues arise in the classroom, free in-classroom consultations are available. At the request of the early care and education center or the family, our therapists work with parents, teachers, counselors and other professionals to offer the best treatment options and address healthy ways to raise and nurture a child to lead them to success.
Our supportive consultation model includes services such as:
Assessment
Intervention
Coaching
Education
Support
Referrals and resources
Early Childhood Mental Health Consultation supports both the child and teachers/staff to help the child build resiliency in their first learning environment to increase school readiness.
Family-Centered Consultation
Early Childhood Mental Health Family-Centered Consultation is a short-term service that provides assessment, intervention, and referral supports to enhance social-emotional wellbeing and increase school-readiness of children under age six.
Some Early Childhood Mental Health Consultation sessions are provided free.
Similar to our Classroom consultation, our family-centered model includes services:
Assessment
Intervention
Coaching
Education
Support
Referrals and resources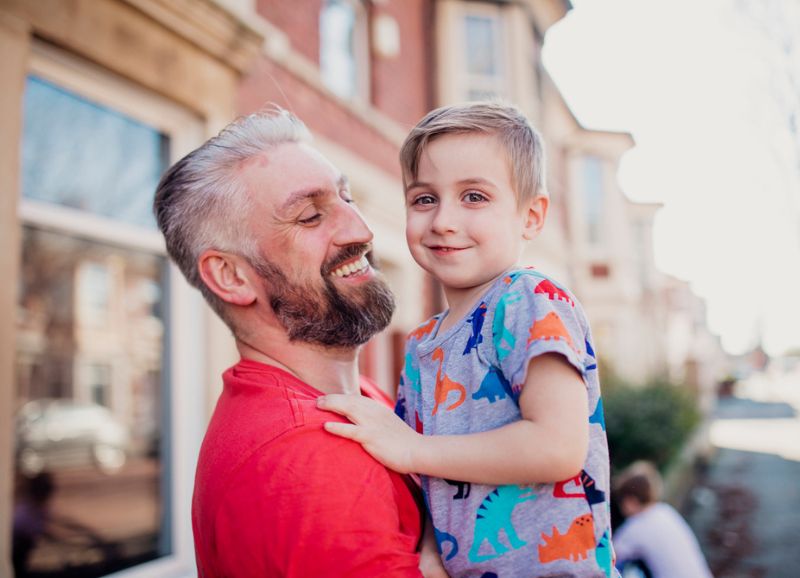 OhioGuidestone can help
Are you in need of our services? Contact us today to learn more about next steps and the kind of care you can expect from OhioGuidestone.