Certain FDA approved medications can curb drug and alcohol cravings helping you in your drug recovery treatment.
Medication Assisted Treatment, (MAT) is the use of medications in combination with counseling and behavioral health therapies. Together the two approaches prove effective in the treatment of substance use disorders (SUD) and can help some people to sustain recovery. It is an important component for some patients during their drug addiction treatment or alcohol addiction treatment.
MAT is available through two of our exclusive services at OhioGuidestone.
Rapid Access
Medical Front Door
Rapid Access, at select locations offers immediate appointments so that you can see a medical professional to be assessed. Sometimes you can receive a prescription the same day.
Another option for a timely assessment and MAT treatment is our Medical Front Door where timely psychiatry appointments for new patients with substance use disorder are available.
MAT programs at OhioGuidestone have been crucial in saving lives, particularly with the sharp spike in overdose deaths during the pandemic. 2020 saw the highest number of annual overdose deaths with a 30% increase over the previous, pre-pandemic year according to the Centers for Disease Control.
These deaths continue to be driven by potent synthetic opioids notably fentanyl, that is increasingly mixed — sometimes unknowingly — with other drugs like cocaine and methamphetamine.
The MAT program is a game changer for individuals who continue to relapse and have found no other way to recover. It differs from detox in that MAT uses an FDA approved medication which is designed to ease cravings and prevent you from wanting that next 'fix.' There are several on the market.
How Do They Work?
Opioids are a class of drugs that activate receptors in your nervous system that block pain and trigger the release of the neurotransmitter dopamine. There are drugs used in Medication Assisted Treatments that block euphoric and sedative effects of opioids and prevent the feelings of euphoria.
Select medications can relieve the withdrawal symptoms and psychological cravings that cause chemical imbalances in the body. Research has shown that when provided at the proper dose, medications used in MAT have no adverse effects on a person's mental or physical functioning.
IS MAT Right For Me?
At OhioGuidestone, it will be determined in a consultation in your initial assessment if you are a candidate for this treatment and if you are eligible based on a diagnosis and physical evaluation.
MAT is considered the gold standard for substance use disorder (SUD) treatment. It can:
Reduce drug and alcohol use
Reduce risk of overdose
Reduce and prevent cravings
Reduce criminal behavior
The goal of medication-assisted treatment is to control a specific set of conditions during the initial stages of recovery. Once the conditions are addressed, the individual should taper off the medication as they replace negative coping skills with healthy functional behaviors.
Some people who seek substance abuse treatment services at OhioGuidestone seek this type of approach. Others learn about it for the first time. If you are a candidate, this treatment can be an important part of your sobriety plan.
Saying No Will Become Easier
There are several medications that are approved by the Federal Drug Administration (FDA). Some work to trick the brain into thinking they are getting the opioids when it's not. Let's talk about two of them.
Naltrexone (Vivitrol) and Suboxone are two medications you may have heard of that can help prevent relapses in alcohol or drug abuse.
Suboxone is a combination of the two drugs buprenorphine and naloxone. It is used to treat addiction to opioid drugs, including heroin and narcotic painkillers. Suboxone works by binding to the same receptors in the brain as opiates, and prevents cravings for drugs such as heroin, morphine, oxycodone, and fentanyl.
Naltrexone belongs to a class of drugs known as opiate antagonists. It works in the brain to prevent opiate effects such as feelings of well-being, pain relief. It also decreases the desire to take opiates. This medication is also used to treat alcohol abuse. It can help people drink less alcohol or stop drinking altogether.
Combined with counseling and behavioral health therapy, medication assisted treatment has proven to be a successful option and gives people suffering from addiction the best chance to reach sobriety.
Due to the chronic nature of SUD, the need for continuing MAT is re‐evaluated periodically.
At OhioGuidestone we offer an array of services to provide the most comprehensive and quality care to our clients substance use disorders. Each client receives an individualized treatment experience to support their current and ongoing recovery.
In addition to MAT, OhioGuidestone offers:
Assessment
Individual and Group Counseling
Targeted Case Management
Psychiatry/Pharmacological
Intensive Outpatient Treatment (IOP)
Drug Screens/Urinalysis
There is a lot of fear out there, but there is help here at OhioGuidestone with workable options and compassionate people who know exactly how to help you. Make today the day you commit to a drug addiction treatment or alcohol addiction treatment.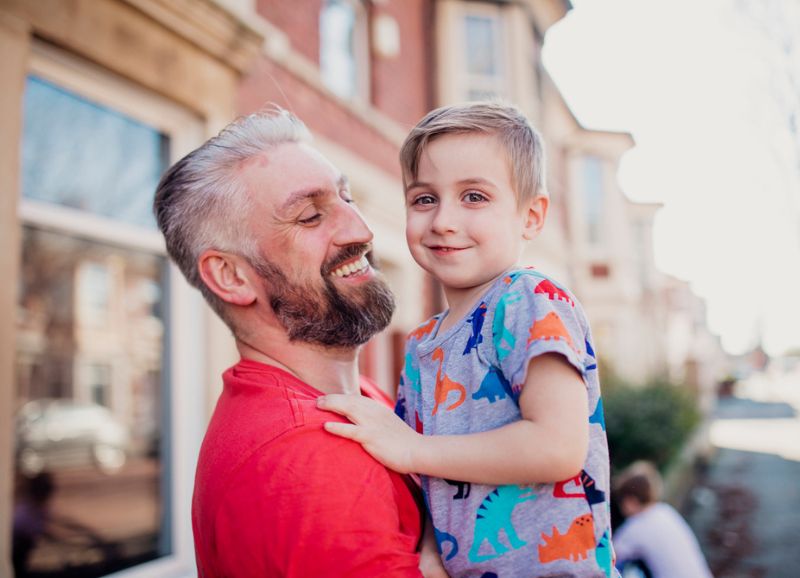 OhioGuidestone can help
Are you in need of our services? Contact us today to learn more about next steps and the kind of care you can expect from OhioGuidestone.