Being a new mom is supposed to be a joyful time, but for many moms, sadness and depression can consume them and getting help is crucial.
OhioGuidestone treats all forms of maternal depression with compassionate and empathetic therapy. Many of our therapists chose to serve mothers who are experiencing depression and anxiety because they have been there themselves. We have a genuine interest in helping you manage the ups and downs of pregnancy, new motherhood, and relationships.
Our face-to-face therapy currently covers Lorain County, but we can provide in-home and telehealth visits, which eliminates the need for childcare and transportation.
Maternal Depression
Maternal Depression is a common disorder that many mothers face. Symptoms like sadness, anger, and other severe emotions during and after pregnancy can make it difficult for a mother to care for herself and her child. Pregnant and postpartum women may also use substances to cope with distressing feelings, which is why it is so important for mothers to get the care OhioGuidestone provides. You are not alone; we can help you.
Our Peer Recovery Supporters have been through the recovery process and understand the unique challenges of overcoming substance use. They are available to support and guide you on your own individual path to help you reach recovery goals. Contact us today to connect with a Peer Recovery Supporter!
Our Maternal Depression Services Address:
Prenatal Depression
Maternal Depression can start as early as the first trimester of pregnancy, and last years into parenthood, which is why OhioGuidestone prioritizes early intervention.
Baby Blues
More than half of new mothers report feeling the "baby blues" within the first few weeks following giving birth. Symptoms include mood swings, low energy, and lack of interest in the baby. The guilt and shame of not feeling how you think a new mother should feel compounds the problem.
When symptoms continue beyond the hormonal fluctuations of the first two weeks of the baby's life, postpartum depression becomes a possibility.
Postpartum Depression
Postpartum depression is a mood disorder that can affect women up to a year after giving birth. The symptoms of fatigue, hopelessness, guilt, and shame over a lack of interest in the baby, or even feelings of rage, affect one in five new moms.
Postpartum Psychosis
Affecting one in 1,000 new mothers, Postpartum Psychosis is a serious disorder that is less common, but more detrimental. Women who experience postpartum psychosis often report a family history of bipolar disorder. Intervention is crucial in cases of Postpartum Psychosis, as the mother's well-being is tied to the health and safety of the baby.
Why Screen for Maternal Depression?
Helping a mother heal begins with screening for maternal depression. A good pediatrician will not only examine the newborn, but also ask questions to assess the mother's emotional health. OhioGuidestone's services to treat maternal depression are often recommended by pediatricians who understand how the mother's mental health affects the physical, emotional, and social development of her child. Maternal Depression isn't necessarily linked only to a first-time pregnancy and birth.
As any parent can tell a new mother, their child's critical early years quickly pass. Delaying screening and treatment will rob both parent and child of the joy that can come from a healthy emotional state and productive parent-child relationship. From the moment a woman becomes pregnant, her experiences directly affect her child.
Studies show children whose mothers are depressed while pregnant have an increased risk for a preterm birth, and a low birth weight. They also have a higher risk of developmental delays at 18 months and are at risk for increased childhood physical health problems, which can result in social and emotional implications during adolescence and adulthood.
Whether it's maternal depression, substance use or both, recovery is possible with OhioGuidestone. A leader in the field of behavioral health with more than a century and a half of treating mental health issues, we address the needs of the whole person, helping individuals reset their paths, reclaim their autonomy, and restore their purpose. OhioGuidestone connects individuals with the resources needed to achieve lifelong success, providing community counseling, substance use disorder treatment, early childhood mental health services, psychiatric care and more.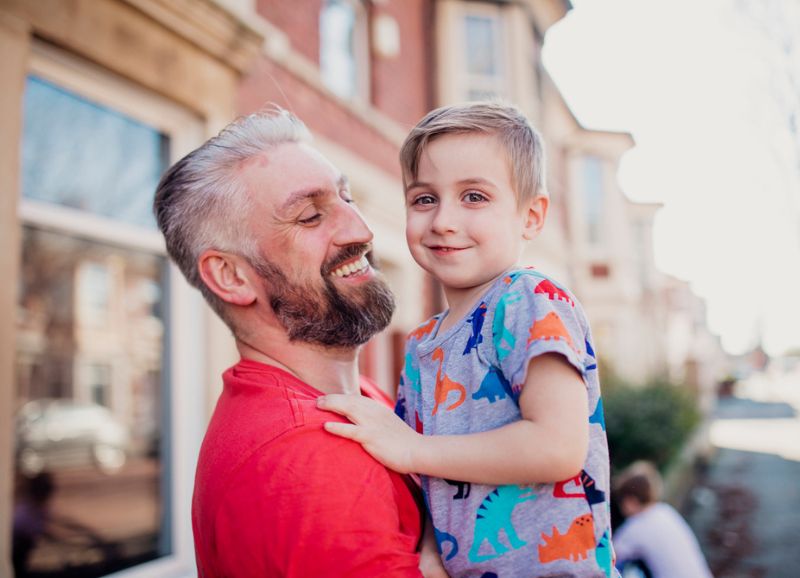 OhioGuidestone can help
Are you in need of our services? Contact us today to learn more about next steps and the kind of care you can expect from OhioGuidestone.