Since our start, OhioGuidestone has been devoted to helping those in need by providing services to meet the challenges of the day. From a simple orphanage, we grew into Ohio's leader in mental and behavioral health. A faith-based agency, we offer a range of mental health and substance use disorder services for children and adults.
What does OhioGuidestone do?
With compassion and respect, OhioGuidestone helps people across the lifespan navigate the most difficult times of their lives. As the state's leader in community behavioral health care, we focus on the needs of the whole person, empowering them to take steps towards a healthier future.
OhioGuidestone provides a complete continuum of prevention services and mental health and substance use treatment, focusing on responsive person-centered care to approximately 26,000 people each year through telehealth and locations across the state.
OhioGuidestone offers services for mental health, substance use disorder, family care, foster care, juvenile justice, residential treatment, home-based counseling, job training and more. Our main campus is in Berea, but we have locations across Ohio.
Our Promise
At OhioGuidestone, our standards, like our goals, remain high. We work towards creating better ways of helping those who need it most. Our Promise is a guarantee that we support each employee as they, in turn support our clients and communities.
Our Mission
To provide pathways for growth, achievement and lifelong success.
Our Vision
We are the state's leader in community behavioral health.
Our Values
A core group of tenets guides us as we seek to help those in need of care. Our values are Faith, Integrity, Trust, Compassion and Hope (FITCH). Read on to see the powerful values that drive us every day.

Faith
Faith is confidence that a force greater than ourselves supports and guides us, empowering us to embrace opportunities and overcome obstacles.

Integrity
Integrity is doing the right thing always, acting justly, truthfully and honorably, even when no one is watching.

Trust
Trust is the foundation of every relationship and drives us to deliver on our promises while providing a safe environment in which to work, grow and change.

Compassion
Compassion is the capacity to recognize life's challenges as meaningful and to show care and concern for ourselves and others.

Hope
Hope is a positive view of the future and allows us to believe in a vision beyond today, inspiring capacity for change and encouraging an awareness of broader life opportunities.
Diversity, Equity, and Inclusion
OhioGuidestone is an organization that prides itself on recognizing the important contributions and perspectives of people with different backgrounds, faiths, ethnicities, and beliefs. Our organization is a place of belonging and inclusiveness.
OhioGuidestone Guiding Principles
Our agency's principles drive us to maintain a vision we have had since our start: to help others in the best way we can. Our principles are Collaboration, Leadership, Accountability, Inclusion and Respect (CLAIR). Read below to see how these principles help us achieve our goals.
Collaboration
We develop positive relationships and work together, willingly sharing our skills and knowledge to achieve common goals.
Leadership
We demonstrate excellence, striving to work at the top of our potential and continuously seeking to learn and grow.
Accountability
We take ownership for knowing what we are supposed to do and accept responsibility for doing it as expected.
Inclusion
We cultivate and foster a sense of belonging, valuing our different beliefs and backgrounds; and welcome each other's perspectives and lived experiences.
Respect
We consciously choose to operate with benevolent intent, cultivating an environment of honesty, dignity and kindness.
OhioGuidestone history: How did we start?
Wilhelm Ahrens, a Berea resident, started the German Methodist Orphan Asylum in 1864. It functioned as a home for children orphaned after the Civil War who were the sons and daughters of German Methodist church members. The home opened with nine children under its care.
Just four years later, a three-story structure was built to accommodate 50 to 60 children. By 1890, an additional building of the same size was built in front of the old one to accommodate 50 more children. By 1903, more than 500 children from 16 different states had found a home at the orphanage. As the years went on, the organization moved from large-structure dwellings to cottages so children could better socialize with their age groups.
In 1959, following a study completed by the Child Welfare League of America, the agency changed its focus from an orphanage to a residential treatment center. Through the 1960s and 1970s, the agency saw a growing concentration on advocacy and fundraising. Social and mental health programs expanded, and the number of families served rose from 50 to 9,000.
During the early 1980s, the agency created and expanded programs for infants and very young children to provide them safe daycare and access to resources. The first girls' residential cottage was also established.
The agency expanded its services to include juvenile justice programs as well as more methods to reach kids including community- and home-based options. Now the agency had more avenues than ever before to reach those in need of help.
At the turn of the millennium, the agency saw its reach expand further. Once a small residential center, it was now one of the largest human services and community solutions organizations in the state.
In 2012, the agency officially renamed itself as OhioGuidestone, to reflect its positive guidance and longstanding foundations. As it navigates a post-pandemic world, OhioGuidestone's footprint in Ohio continues to grow and adapt as we offer more services in more locations with continued superior care.
Partnerships
We are grateful to have the backing and support from our community partners who consistently lead with us in our mission to help Ohioans.
Accreditations
OhioGuidestone's services and staff adhere to the highest possible standards to ensure quality care for those we serve. We are accredited by agencies that represent the gold standard in mental health and substance abuse care and services.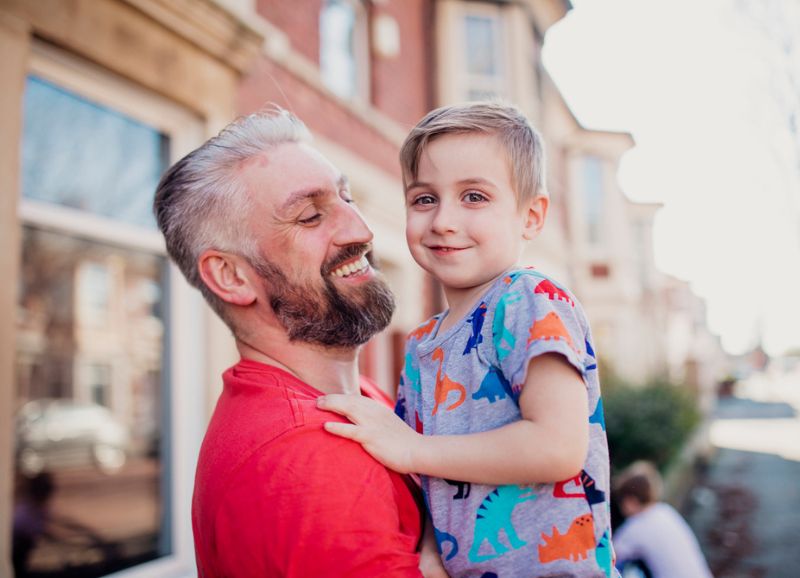 OhioGuidestone can help
Are you in need of our services? Contact us today to learn more about next steps and the kind of care you can expect from OhioGuidestone.