FOX 28: Coping With COVID During The Holidays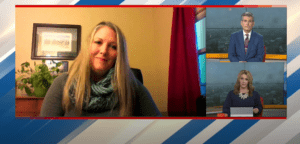 As the COVID-19 pandemic continues to spread across the state, many holiday gatherings will be smaller or non-existent this year. This can be especially troubling for people struggling with mental health, addiction, or substance use disorders.
Regional Director Wendy BeMiller explains how you can cope during these difficult times.
Click to watch Wendy's appearance on Good Day Columbus on WTTE FOX 28.