OhioGuidestone Chooses LGBTQ Trailblazer to Lead Statewide DEIB
FOR IMMEDIATE RELEASE: JANUARY 10, 2023
OhioGuidestone Chooses LGBTQ Trailblazer to Lead Statewide DEIB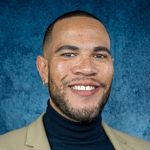 BEREA, OHIO, January 10, 2023 – OhioGuidestone is proud to announce its new Assistant Vice President of Diversity, Equity, Inclusion, and Belonging (DEIB). Ryan Clopton-Zymler will oversee culture protocols for the state's leader in community behavioral health care, ensuring no barriers keep top talent from working and advancing at OhioGuidestone, and ensuring every client can navigate the most difficult times of their lives.
Clopton-Zymler, a recipient of the 2022 City of Cleveland LGBTQ Heritage Day Award, is a graduate of Case Western Reserve University, with a Master of Science in Social Administration, and a Bachelor of Arts in Psychology from Ohio University.
Clopton-Zymler began his career in community behavioral health, having worked as a residential care worker and an outpatient case manager. After discovering a passion for advocacy, Clopton-Zymler transitioned from direct practice into education and activism. In his 10 years of professional DEIB work, Clopton-Zymler has collaborated with countless schools, non-profit organizations, and major corporations, advocating nationally and internationally as a speaker, panelist, and facilitator. Clopton-Zymler previously served as the Director of Race, Diversity, Equity, and Inclusion at United Way of Greater Cleveland where he cultivated new and invigorating programs within the organization.
Clopton-Zymler was also an inaugural part the Office of Inclusion for the Ohio University Heritage College of Osteopathic Medicine, serving as the primary support for historically disenfranchised medical students, as well as supporting faculty and staff as subject matter expert in DEIB.
"As the state's largest community behavioral health provider, we (OhioGuidestone) have a responsibility to leverage that position and become the trusted source for creating an inclusive culture of belonging for all staff, community partnerships, and for those we serve, I am excited to bring my DEIB background to OhioGuidestone," says Clopton-Zymler.
Brant Russell, OhioGuidestone President and CEO, says, "Ryan is bringing fresh ideas and valuable insight to our entire organization. We are looking forward to working with someone so established in the DEIB field."
A contributor to the Ohio LGBTQ+ publication, The Buckeye Flame, Clopton-Zymler also served as a tri-chair for the 2022 Stonewall Sports National Tournament and Summit.
About OhioGuidestone
OhioGuidestone, a leader in the field of behavioral health, has been helping individuals throughout Ohio reset their paths, reclaim their autonomy, and restore their purpose for more than 158 years. The nonprofit, Berea-based organization connects individuals with the resources needed to achieve lifelong success, providing community counseling, substance use disorder treatment, early childhood mental health services, workforce development training, foster care services and more. Connect with us on ohioguidestone.org, Facebook, Twitter, Instagram or by calling 440.260.8300.