What School Services Can Do for Your Child
James is a young student going to a Cleveland school with a bright personality and an even brighter future. First seeing him come down the hall, his laughter and energy will greet you well before he makes his way up to you with energetic steps and a smile from ear to ear. He loves puzzles, games and fun facts about everything you can imagine.   
Like many students across Ohio, James sees an OhioGuidestone counselor right in school. The two are starting their second year of counseling and meet up every week to discuss James' school life, his dreams and his goals.   
Counseling has given James a chance to come out of his shell. His mom, Miriam, signed him up thinking it would be mentally and emotionally beneficial. And the work is paying off.  
"He's a lot more vocal about emotions now. He's a lot more outgoing."    
James isn't the only kid benefitting from counseling services in school. Many children throughout the state have found renewed confidence, emotional stability, and a better grasp on expressing themselves thanks to parents signing them up for school mental health services.   
Drug prevention, anger management, depression and anxiety counseling and more are all vitally needed resources at too many schools. OhioGuidestone is committed to providing mental and behavioral care for as many kids as possible, which is why we offer so many services at school, where kids can make mental care a part of their day.  
When a child or teen needs services, their school might be the most convenient or vital location to get those programs. Perhaps they don't feel comfortable discussing issues at home, or perhaps the issue relates to school, and they can better articulate the problem while they are there. Or maybe it just makes more sense with mom or dad's schedule. Whatever the reason, in-school services can be extremely helpful in delivering mental and emotional care for a child right at the place they spend most of their time.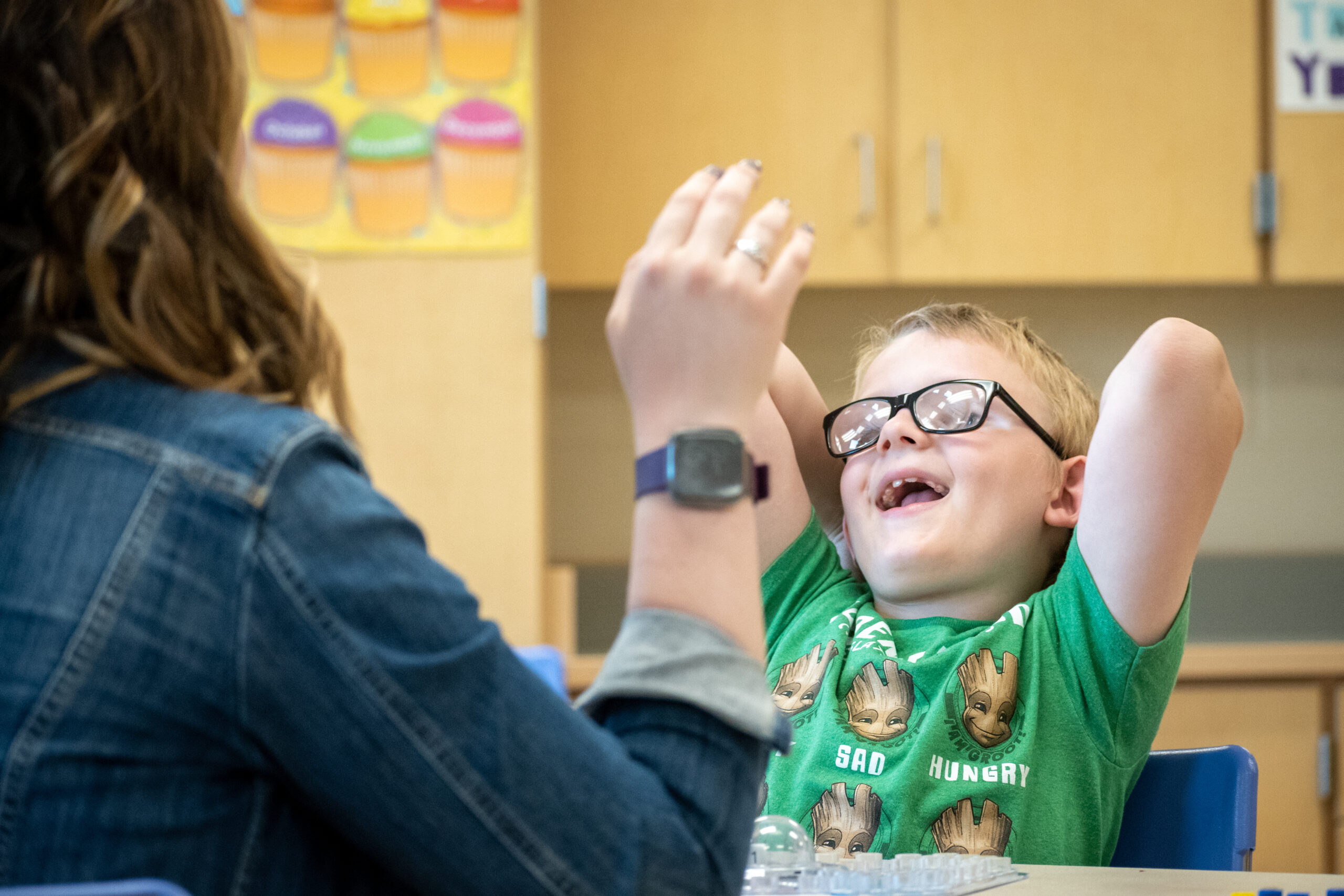 OhioGuidestone has a myriad of services we offer to meet the needs of each special child we interact with. That includes offering services in schools across Ohio, both one-on-one meetings with counselors or group sessions. Some of our services you can find below:  
Counseling  
School counselors are finding an ever-increasing need for therapy for students of all ages. More and more requests from parents for child and teen counseling are being made each day, especially following the pandemic. OhioGuidestone offers services which allow students to meet with counselors during the day for regularly scheduled hours. Several districts now offer these services, and the results are encouraging.   
Support Groups  
Support groups for kids and teens are also becoming more common. Emergency counseling services following a tragedy that impacts a community (such as a school shooting, death of a student, etc.) can be a great benefit to helping young people cope and process with the emotional impact of these life-changing events.   
When a counselor is brought into a school after a tragic event in Ohio, that counselor is often from OhioGuidestone. Many schools already have our counselors in them on a regular schedule to be available for kids in the school who need someone to talk to and assess behavioral health problems.   
Suicide Prevention  
The last decade has seen a rise in suicidal thoughts among teens, and the isolation experienced during the pandemic has worsened that. OhioGuidestone's counselors provide vital emotional and mental aid to kids and teens experiencing suicidal thoughts, as well as treating the emotional needs of students and staff following the loss of their peers.   
Substance Abuse Prevention  
Educating and empowering kids and teens to avoid harmful substances like alcohol and drugs is another important part of OhioGuidestone's mission in school. Our drug and alcohol prevention programs educate thousands of young minds about the dangers of abusing these substances, and tactics to avoid finding themselves in pressuring social situations. The programs are conducted by certified prevention specialists and tailored to fit the needs of the community. Some communities have a particular kind of drug or alcohol problem and tailoring the program to combat those needs makes them all the more effective.   
How these services make an impact  
These services together make an incredible impact on the lives of students. Counseling has been shown to boost their confidence, help deal with issues like anxiety and depression, improve their ability to handle conflict, and finding more fulfillment in their lives. For some kids, that means being better able to handle emotionally tumultuous situations. For others, Like James, that means forming a bond with a counselor and finding a joyful way to spend an afternoon.   
Our many services gives kids like James options for what kind of care they need, and how they go about it. While we offer all these services in school, we also offer a number of services for outpatients and at-home as well.   
Since completing his first year, James is ready to move on to the second.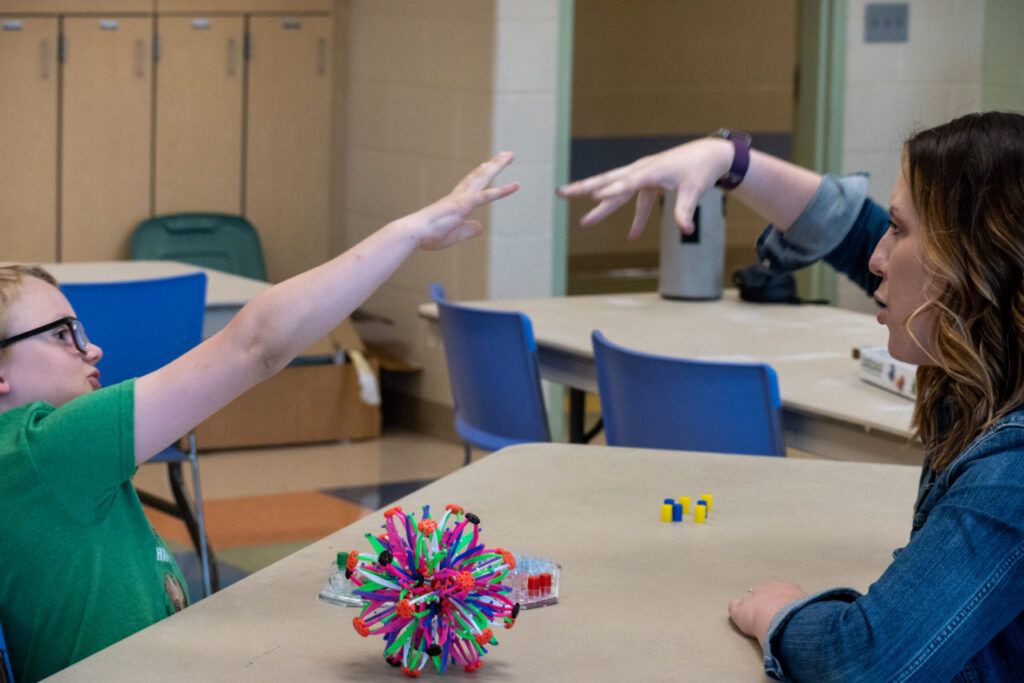 James gets to see his counselor every week. They play games and have fun in school. Playing games and socializing with counselors is a great way for kids and teens to feel a greater sense of trust with their counselors, and start opening up. Miriam says James is now more independent and completes tasks on his own too. He brushes his teeth without needing to be told to and is expressing himself more often.  
Seeing James as his mother and he skipped down the hallway and around the corner brought home the importance of OhioGuidestone's services. The large-scale services and programs are important, but the true benefits are in sights like that: Seeing James carefree skipping away, letting his heart dictate how he felt. It's what emotional growth is all about. It's something people of all ages can strive to have. And it's something we aim to give to as many people as we can.   
Take time to live like James today, go where your feet skip you.