Vision
The Junior Board is a committee of engaged professionals who advance the mission of OhioGuidestone through helping our children and families.
Values
Our work and goals are steered by faith, trust, compassion, courage, empowerment, wisdom, justice and hope.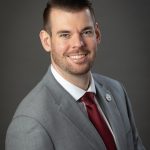 John Adamczak
Global Client Executive at Konica Minolta Business Solutions
Junior Board President
"I decided to join OhioGuidestone's Junior Board when I was recruited to join while working for a previous employer. The first event I got to attend was a "Noon" Years Eve party in 2017. " – John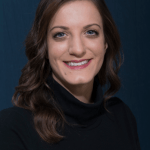 Shana Coune
Coordinator, Patient Engagement Technologies at MetroHealth Medical Center
Junior Board Development Chair
"I joined OhioGuidestone's Junior Board after volunteering at my first Trunk or Treat event in 2018. It was so much fun decorating and passing out treats for the residential foster kids. They had a blast! I applied for a leadership role so that I could be a part of planning and executing similar events through developing professional relationships on behalf of the Junior Board." – Shana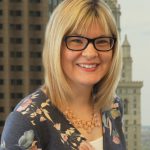 Jaime Perry
Client Service Administrator at Oswald Companies
Junior Board Events Chair
"I joined the OhioGuidestone Junior board because I am passionate about serving the community and helping others." – Jaime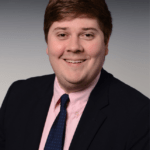 Keith Wilbur 
Underwriting Analyst at Ohio Capital Corporation for Housing (OCCH)
Junior Board Secretary
"Having worked in workforce development and affordable housing, OhioGuidestone's mission and programs have real impact on the communities they serve. Joining the Junior Board has allowed me to live out my passion for, and desire to, give back to communities in need while building a professional network of like-minded individuals." – Keith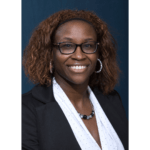 Jaquetta Curlee 
Junior Board Outreach Chair
"I joined OhioGuidestone's Junior Board because I love what the organization stands for and am passionate about utilizing my skills effectively to help make a difference in the community and organization". – Jaquetta
General Committee Meetings
We are having monthly virtual meetings. RSVP to OhioGuidestoneJB@gmail.com
Join us for our Recruitment Events.