Leadership
OhioGuidestone's leadership team members are personally accountable and responsible for meeting and exceeding our standards. They make a difference one day and one life at a time.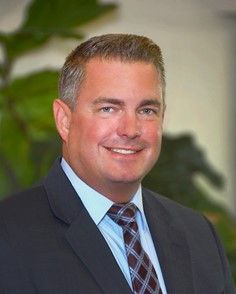 Brant Russell
President and CEO
Brant became the new President and CEO in 2022.
"I am honored to lead OhioGuidestone, a responsive, compassionate organization that is here to serve the underserved. Our focus is to discover how we can continually evolve to provide our clients with access to our innovative services, while demonstrating our capability to deliver value at the point of care and beyond so our clients can emerge stronger and better for the future." -Brant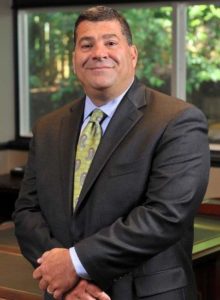 Peter J. Ippolito
Chairperson, Board of Directors
Pete has been part of OhioGuidestone's board for over eight years, and this is his second term as board Chairperson.
"My time and resources are invested in OhioGuidestone because we have been caring for people for 157 years with one mission, to serve the children and families of our communities. We have exceptional services that are designed to provide a pathway for lifelong success." – Pete
Executive Leadership Team
Brant Russell
President and CEO
Ben Kearney, Ph.D.
Executive Vice President and Chief Clinical Officer
Donna Keegan
Executive Vice President and Chief Operating Officer
Doug Blair
Chief Information Officer
Cindy Naegele
Vice President of Advancement and Communications
Mary Stiles
Vice President and General Counsel
Patti Stumpp
Vice President of Human Resources
Joseph R. Ziegler
Vice President of Operations, Interim Chief Financial Officer
Richard R. Frank
CEO Emeritus
Peter J. Ippolito
Chairperson, Board of Directors
Nancy Shaw Goldsmith
Vice Chairperson, Board of Directors
Meredith Bond
Secretary, Board of Directors
Dave Zentkovich
Treasurer, Board of Directors
Meredith Bond, Ph.D.
Rev. Mollie Gordon Brown 
Grace B. Chalker
Rev. Rollin A. Conway
Andrew A. Cox, Ph.D.
Curtis Danburg
Dr. Jason R. Drake
John T. Fitts
Andrew S. Garner, M.D., Ph.D.
Andria N. Garten
Jerry Gootee
L. Jonathon Groza
Susan C. Hastings, Esq.
Mark Macioce
Stephen Malia

Terry Malone
Rev. Leroy McCreary
Martina Moore
Jerald O'Dwyer
Angelo Pimpas
Jack Randolph
Gina Robinson, M.D.
James T. Sayler
Preety Sidhu
Rev. Mark L. Steiger
Robert Vaile
Fred C. White
Steve Zirkel
Marilyn Reihs, Director Emeritus
Bishop Tracy S. Malone
East Ohio Conference
The United Methodist Church
Rev. Bruce Hitchcock
District Superintendent,
North Coast District
The United Methodist Church