Be a Foster Parent Today!
At OhioGuidestone, we believe every child deserves to be happy and safe — to grow up with a sense of belonging to a family. When those needs are not met, OhioGuidestone's Foster Care Services can provide temporary or permanent caregivers and guardians for children in need.
Whether it is due to a parent or guardian's alcohol or drug addiction, substance abuse, physical abuse, or mental illness, children who are unable to remain in the home safely or have no home at all, receive a chance to experience a healthy, supportive, loving, caring home along with caregivers who support, love, and encourage them.
Since 1985, OhioGuidestone has been successfully providing foster care services across Ohio. We are one of the largest providers of foster care services and collaborate with children's services agencies in individual counties to identify foster homes for children in need of a safe, nurturing place to live.
We place medically fragile children, children with therapeutic needs, teens, teens who are parenting, and sibling groups.
Treatment Foster Care
Our Treatment Foster Care serves children up to 21 years old, with emotional and behavioral difficulties usually stemming from an abusive or neglectful past. These children often require high levels of supervision and need to learn coping skills to deal with their unhealthy behaviors, but they have the ability to function in and benefit from one-on-one relationships within a family setting. We train foster parents to use appropriate parenting techniques designed for children with emotional and behavioral needs.
Medically Fragile Foster Care
Medically Fragile children have been identified as having medical and developmental issues. These issues include but are not limited to premature birth, respiratory conditions, cerebral palsy, shaken baby syndrome and prenatal drug/alcohol exposure. These children require life-sustaining medications, treatments, equipment, access to multiple appointments and assistance with completing their daily living activities. Foster parents in this program receive extensive training prior to the placement of a medically fragile foster child assigned to their home. Additionally, our Medically Fragile Foster Parents have 24/7 support from our on-staff registered nurse and experienced social workers. This program is one of only a few in Ohio and serves children ages 0-21.
Because of our foster parents, we have seen our medically fragile children experience success in overcoming their conditions.
Support for Foster Families
All of OhioGuidestone's Foster Families receive on-going foster care training with 24/7 access to support services and the guidance of social workers. We can cultivate a sense of family and belonging by organizing and celebrating social events with our OhioGuidestone foster families. Parents are able to connect with other foster parents, and foster children can enjoy a sense of normalcy within a peer group of other children in foster care.
We offer:
A complete set of support services
On-going training
Bonding activities for the entire family
24-7 support from our team
Foster Parent Respite Program
OhioGuidestone's respite program is used when a foster child needs to stay overnight for one or more nights at a home outside of their foster home. A Respite parent is a licensed Ohioguidestone foster parent who has the responsibility of welcoming a child into their home for a short period of time. This support can reduce stress experienced by the child's foster family and strengthen the family unit.
If you are unsure about becoming a full-time foster parent, respite is a good introduction to foster parenting.
Share the Care
OhioGuidestone's Share the Care program offers affordable, short-term, specialized respite care to birth and adoptive families in the community needing a break. This support can reduce stress experienced by the family and can help strengthen the family unit. Like our respite program for foster children, care is provided by licensed and trained OhioGuidestone foster parents. A typical length of stay is as short as eight hours to as long as 14 days. Care can be one-time or reoccurring.
Adoption
A permanent home is the ideal outcome for children in our foster care program. Whenever possible, we advocate for the child to be reunited with a biological parent. But many times, biological parents are not able to fill that crucial role as a stable, healthy, supportive caregiver and provider. In those circumstances we strive for permanency through adoption, where in many cases, the foster parents become permanent parents. OhioGuidestone assists with adoptions for children already placed in our foster homes.
If neither reunification nor adoption is an option, OhioGuidestone's foster care network still allows the children in our care to prepare for a successful transition into adulthood by building healthy relationships, continuing their education, and mastering life skills like budgeting, and confidently setting and achieving goals.
Without question there can be much joy in being a foster parent, providing hope and healing for children who are going through difficult times, desperate for a family's love… It's the best way to make a difference in a young person's life.
Foster Care parent
Medically Fragile Foster Care Services and Treatment Foster Care Services offer training opportunities throughout Ohio.
Foster Care Recruitment and Foster Care Training
At OhioGuidestone we are always looking for good people who are willing to answer the call of becoming a foster parent, even if it is temporarily caring for a child whose parent is incarcerated or in recovery. Sometimes it is just to give another foster parent some respite time, and sometimes our foster parents become forever parents. The Ohio Department of Job and Family Services must issue a license for foster parents, but OhioGuidestone provides the training necessary to meet the license requirements.
As the need for foster care increases, OhioGuidestone's Foster Care Services are expanding to meet that need. We believe foster parents can change the lives of a new generation and in turn create a brighter future for the many generations to follow. You can make a difference in a child's life by becoming a foster parent.
OhioGuidestone Foster Care Services are available in the following counties:
*Telehealth services are available throughout the state.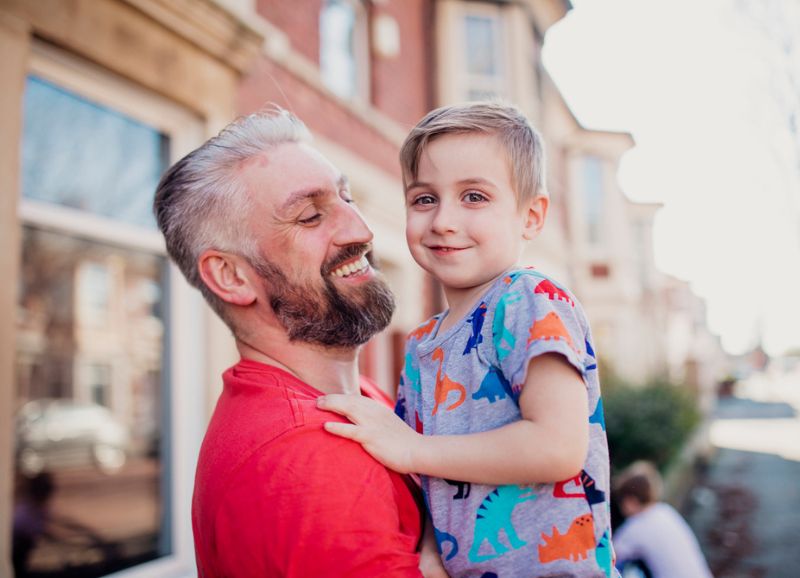 Be a Foster Parent
If you would like to learn more about being a foster care parent and the services that we can provide, start the process here.