A Foundation for Student Success
Elementary school students leaning forward in their desks to watch a science experiment, guessing what comes next. High school students in their civics classroom learning about their rights as a citizen, engaged in their teacher's lesson. When classrooms function correctly, they are a place for students to immerse themselves in their education, and to begin to see what their path in life will be. Yet, the students' home lives can't be left at the door. When they're experiencing behavior or mental health problems, they disrupt their education and potentially the entire classroom experience.
OhioGuidestone began providing School Services, in-school therapy and counseling, for students in Ohio more than 25 years ago. As the need for these services has grown, so has the program. OhioGuidestone currently provides School Services in more than 230 schools, with nearly 100 staff members working with thousands of students every school year. Our expertise is built on key staff like Andy Cooper, Vice President of Community Counseling, who is now recognized as an expert across the state.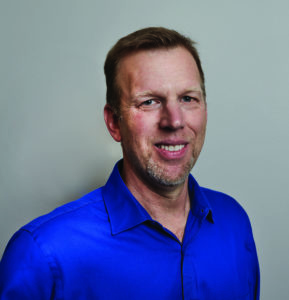 Recently, Andy gave testimony to the Ohio Senate at the invitation of the Ohio Council of Behavioral Health and Family Services Providers, of which OhioGuidestone is a key member. There, he co-presented on the importance of the funding, which keeps School Services accessible for schools, and how agencies like OhioGuidestone can use this funding as a foothold to provide our full continuum of services to families across the state.
"Few practices can have as much of an impact as School Services," said Andy. "A wide range of therapeutic, social-emotional and educational needs can be met with original and comprehensive treatment approaches."
OhioGuidestone's School Services outcomes prove the positive impact we're having on children. With our Patient Recorded Outcome Measures (PROMs), OhioGuidestone can confidently claim a positive impact on each student's anxiety, anger and depression symptoms after completing ten sessions or closing out the program completely.
As OhioGuidestone looks to the future of School Services, even as soon as the 2020-2021 school year, we hope to find ways to continue expanding and innovating our therapy and counseling services.