Foster Care Highlighted on Toledo News
OhioGuidestone Regional Coordinator Allison McQueen put aside her holiday weekend plans when she saw an opportunity to benefit children in need.
When Allison heard WTOL-TV in Toledo was doing a story about foster care, Allison, herself a foster parent, took an opportunity to promote OhioGuidestone's foster care services.
She told reporter Trent Croci about the number of older teens and medically fragile children who need homes, and how OhioGuidestone provides the training for a parent willing to be a foster caregiver.
Allison introduced Hannah Rose, an OhioGuidestone foster parent describing her experience as a first time foster parent, and how OhioGuidestone helped every step of the way through training and staying with her throughout the whole process.
Hannah admits there are difficult times and difficult days but it is overwhelmingly a positive experience to be able to have a positive impact on a child's life.
Allison is a great example of OhioGuidestone's dedication to children and families as she provides insight on the need for foster caregivers and families.
Read more below:
Foster care organizations in need of foster parents, especially for teens in northwest Ohio:
National Foster Care Month
A coordinator with foster care organization OhioGuidestone says the number of children needing foster families greatly outnumbers families currently signed up.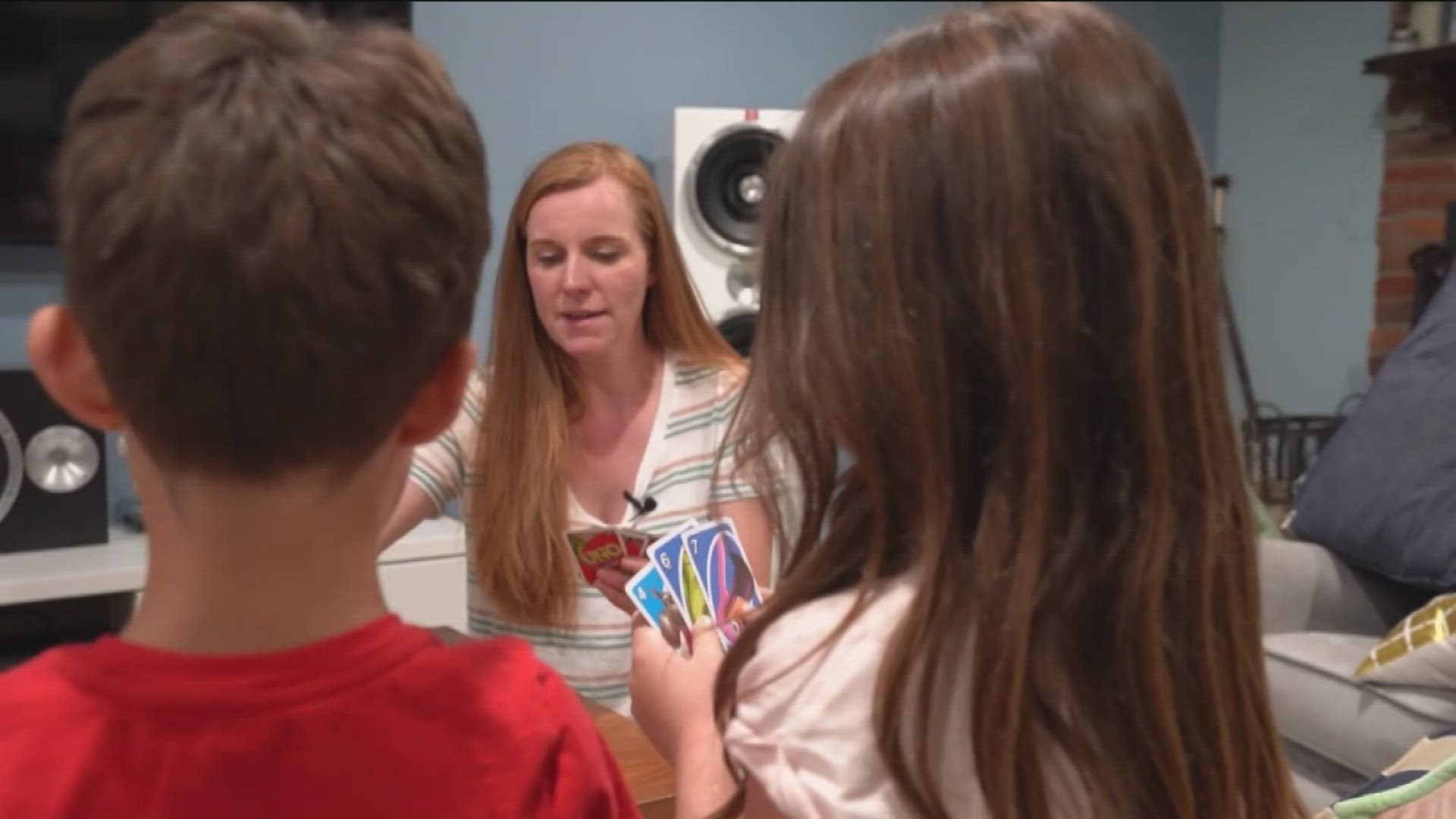 OHIO, USA — There is a need for foster families in northwest Ohio. Local organizations are getting the word out during National Foster Care Month in hopes of finding more homes to meet that need.
OhioGuidestone is one of those groups. It is a private, non-profit organization that helps to connect families to foster children and other services.
Allison McQueen is the regional coordinator and a foster caregiver herself. She said not enough people are signing up to care for foster children in general, but the need is greater in the older demographic.
McQueen said most families want to foster kids five years old or younger. However, OhioGuideStone said the greatest need is for children 10 years old and older.
In the last two months, she said only a handful of younger kids were brought into their care.
"Those kids are like medically fragile kids and have a lot of behaviors like multiple tantrums in a day, or (behaviors) like screaming and crying," McQueen said.
The organization goes through a county's children services agency to help connect caregivers and kids.
To foster through the organization, you have to be 21 years old, versus the state's age of 18.
You will need to be able to prove that you can financially care for yourself and the child.
Furthermore, you have to go through extensive training and home visits beforehand.
McQueen said that before fostering, a caregiver must be very mindful of the child's past and not just judge from their file. A caregiver should be open to adapting.
"Your home is going to be way different than where they came from," McQueen said. "And what works there is not going to work for you."
Those like Hannah Rose began their foster care journey in January with the help of the OhioGuidestone's Perrysburg office.
"This is my first time, so there are instances where I don't know. (Like) 'am I allowed to sign this paper?' or 'how do I handle this behavior?' and they've been extremely responsive," Rose said.
Rose is a single parent and said it's not always the easiest caring for her first foster child, but it's rewarding. She also said it's important not to judge a child by what you read about them on the paper. She said with proper education and preparation, anything is possible.