NBC4: Cut family tensions with therapy top tips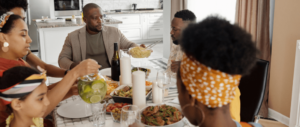 Thanksgiving and the holiday season can be stressful when you bring family and friends together who don't usually see each other often. Differing view on politics, mask wearing, and family dynamics can create tension.
OhioGuidestone therapists recently shared some ways to cut the tension, and enjoy the festivities.
NBC4 in Columbus shared our ways to increase positivity at your holiday gatherings.