New Paper Highlights Importance of Interprofessional Skills in Community Mental Health Services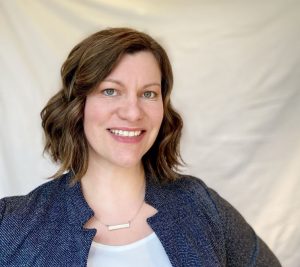 Dr. Katherine Lamparyk, OhioGuidestone's Director of Clinical Training and Development and an Institute of Family & Community Impact® Clinical Fellow, recently published a paper on the ways clinicians can utilize interprofessional skills to improve community mental health.
Her article, "Interprofessionalism as a Cross-Cutting Skill: A Perspective on Transitioning from Academic Medicine to Community Behavioral Health," appears in this year's edition of The Ohio Psychologist, published by the Ohio Psychological Association.

Through her insightful perspective, Dr. Lamparyk details her own experiences and how interprofessional skills translate into community-based services such as OhioGuidestone's. She particularly focuses on why these skills play an important role in whole health — physical, mental, and social. Additionally, as she notes, "The skills and values of a psychologist make us uniquely primed for leadership and advocacy efforts outside the direct clinical work we have been trained for."
Leveraging collaborative relationships between health providers as well as their patients is key, Dr. Lamparyk argues. That way, providers can treat people as whole persons who are part of dynamic communities. Even better, it can help empower clients to gain the kind of transformative care they need. Whether care is provided in academic medical settings or community mental health services, interprofessional skills can help build a better, more holistic model of healthcare.