NewsyMom: OhioGuidestone Adds Two Services to Support Recovery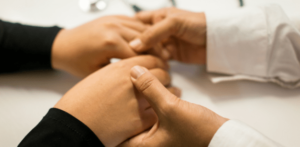 OhioGuidestone, one of the largest behavioral health agencies in the state, has added two new options to help people find their path to recovery in Tuscarawas and Carroll counties: a Hope Line; and a Peer Recovery Responder.
Both services are free and confidential to help people get answers to overcoming substance use disorders and addictions. They feature live interactions, providing support for those seeking help.
Newsy Mom recently shared details on each of the new services and how they are helping change lives.