Ohio Overdose Awareness Day is August 31
Ohio Governor Mike DeWine recently signed Senate Bill 30, designating Aug. 31 as Ohio Overdose Awareness Day.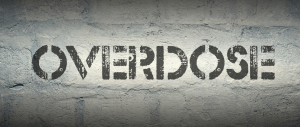 The somber day remembers the lives lost to the overdose epidemic and brings awareness that help is available. Data shows over 5,000 lives were lost to overdoses in Ohio in 2020, according to the Columbus Dispatch. OhioGuidestone offer support and resources to find a path to recovery. Each year, the agency serves thousands of individuals, providing treatment, peer support, prevention, and other services, bringing hope and healing to those facing substance use disorders.
In support of Ohio Overdose Awareness Day and Recovery Month this September – RecoveryOhio, the Ohio Department of Health (ODH), and the Ohio Department of Mental Health and Addiction Services (OhioMHAS) are partnering to offer naloxone, stipends to facilitate overdose awareness and naloxone distribution events in your local community, and a partner toolkit.
For more information on finding your path to recovery, check out the programs OhioGuidestone offers.