The OhioGuidestone Blog | Five Reasons to Read it!
Written by Savannah Heck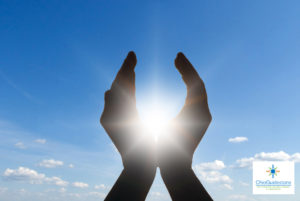 At OhioGuidestone, we seek to help every individual whose path we cross. We do this so that every member of our community may become better, and that together, we may become stronger. Adapting to the changing needs of people everywhere means finding new ways to spread our message of compassion and courage—that is why we have started this blog. The OhioGuidestone blog provides practical tools and information you can trust.
We come to you with knowledge, expertise, and a genuine passion to help. Read on for five reasons to keep up on OhioGuidestone's newest tool.
Heal your Heart
Read about the stories of individuals who have found the strength to move forward when all seems lost. These are real people with real obstacles. They choose to share their stories with OhioGuidestone to help themselves. When they ask us to share their stories with you, they do so to help others. In this blog, you will find stories of compassion, faith, and courage.
Each story teaches you that giving up is not an option. That perseverance, determination, and a helping hand are all you need to succeed and be the best you can. Of course, this helping hand can be anything—but as George, a client who successfully used our services, would say, "OhioGuidestone sure doesn't hurt." Read more about George's story here.
Engage your spirit
We believe in the power of the spirit, and know the benefits of believing in a higher power. What we hope for others is that they may find the mindfulness and peace that spirituality brings. Mindfulness is the practice of appreciating a moment.
We will share peaceful activities on the OhioGuidestone blog for you to practice and connect with yourself through, because mindfulness is important. Don't believe us? Read 5 reasons why mindfulness is important.
Expand your mind
Discover information about everything OhioGuidestone does. From job training to drug rehabilitation services, we do not stop at excellent services. We want to educate others about the topics they care about, like job training, substance abuse prevention, parenting skills, counseling, family support, and more.
Use this blog as a tool to understand, inform, and motivate you. Our posts will connect you with the knowledge you need to recognize not only what you or your family members may be going through, but to recognize larger issues happening in your community. The drug epidemic may not affect your family, but it certainly affects your community. Here's a blog with 3 facts about the opioid epidemic in Ohio.
Soothe your Soul
Here, we will post tips and tricks to manage anxiety, depression, stress and more. From simple breathing exercises like this post explains, to finding gratitude, take some time to soothe your soul. Sometimes, it's the boost you need to keep moving forward.
Share your love
Sometimes not every story we share on the OhioGuidestone blog will impact you. That's okay. You probably know someone who it will mean something to. We encourage you to share our stories, our educational articles, and information about our services to those who need them most.
We hope that this blog inspires you, empowers you, and helps you to appreciate others' stories. If you want to learn more about our services, call OhioGuidestone's intake line at 440-260-8300.