Renewed Hope on Ohio Overdose Awareness Day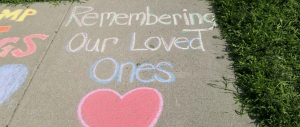 OhioGuidestone honored the lives lost to overdoses at three A Renewed Mind locations in Northwest Ohio on August 31, which is recognized as Ohio Overdose Awareness Day.
In addition to remembering those who are no longer here, there were messages of support for those seeking to find their path to recovery.
We are pleased to have received recognition from the following media partners surrounding the event.
TOLEDO BLADE: Local communities plan events for Ohio Overdose Awareness Day.
NBC 24: Ohioans remember drug-related death victims with messages of hope.