School Notes: Wellness Center will bring health care to Whitehall-Yearling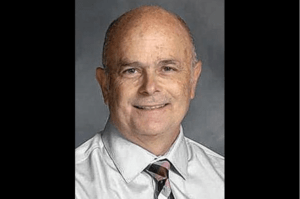 Increased school attendance comes with healthier students and families. Grades go up, school suspensions and expulsions go down, and graduation rates increase — it's a win-win-win!
But wishing it to happen isn't enough to make it so.
A trending way to get students in school more, and to medical attention at the right place and time, is to put the doctor's office at the school itself. It's called School-Based Health Care.
As the director of support services and community relations at Whitehall City Schools, I have to come up with ideas at least as big as that job title I just typed out. Having physical- and mental-health offices inside Whitehall-Yearling High School is just such an idea.
In fact, it is a reality in 60 schools in Ohio, through rare around central Ohio. Cincinnati leads the way in this area, just like they introduced the world to chili on spaghetti.
So who wants to do this for our students and families? Heart of Ohio Family Health will provide the physical-health piece, and OhioGuidestone will provide the mental-health assistance, in the part of the high school where the Enrollment Center has been.
Click here to read the full article.