She Won't Be a Statistic: One Family's Story of Perseverance in the Face of Tragedy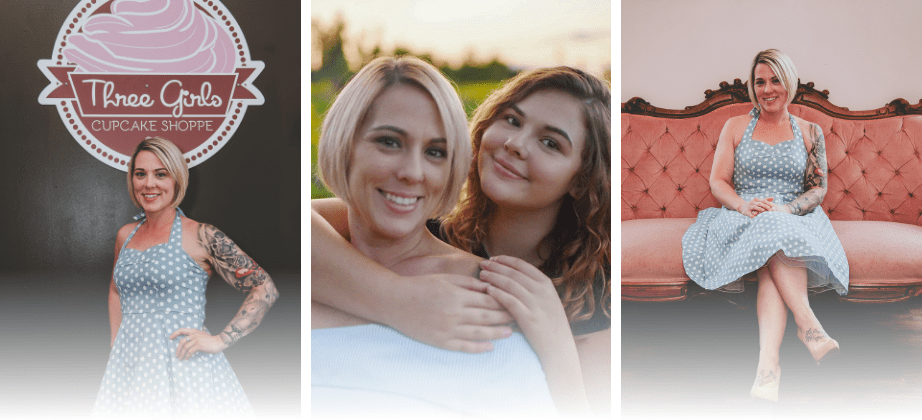 Statistics show kids whose parents commit suicide are almost twice as likely to kill themselves as those whose parents are still alive. For Maria Brenders, it was a sobering and terrifying realization. In 2017, her husband took his own life, leaving her a widow and their three children fatherless. It was a difficult and dark time, but she was determined to help change that course for her children.
"I would sit in my room and do research on the effects of suicide on children," recalled Brenders. "My husband's father committed suicide and he never got the needed help. I did not want my kids to become another statistic."
Brenders' oldest daughter, Adriana, was just 11 years old at the time and already struggling with her father's suicide. She wanted to take action to make sure her daughter didn't become another statistic. Brenders set Adriana up with OhioGuidestone therapists through the agency's school based programming. She was able to meet with her therapist during the school day to receive much needed support and counseling. The arrangement made scheduling a lot easier and helped remove potential barriers to critical services.
"The help I received from OhioGuidestone has taught me that even though you may feel hopeless, there is always a light at the end of the tunnel," said Adriana. "When I speak to people who struggle as I have, I tell them that there is so much more in life for you to see!" Brenders added, "In my opinion, being a parent is the hardest job in the entire world and the help I received from OhioGuidestone has taught me that I did not have to fight for my child's life alone — OhioGuidestone will fight with you."
Brenders isn't just a proud mother; she is also a proud business owner. Her concept started with a bake sale to help her daughter raise money to visit an aunt in Texas. When Brenders got rave reviews on her sweet treats, she decided to pursue something bigger. Today, the award-winning Three Girls Cupcakes Shoppe is located in downtown Berea and her daughters spend time in the kitchen, helping grow the family business.
To commemorate OhioGuidestone's 157th birthday this March, the Shoppe offered a special Mahogany Cupcake, with 50% of the proceeds going to support OhioGuidestone's mission and programs. For Brenders, it was an easy decision to lend her support to the agency she says saved her family. It was her chance to give back.
"I would do anything for OhioGuidestone. I owe my daughter's life to her therapist – without her support and guidance, I truly believe Adriana would have lost her battle to live," said Brenders. Her family suffered an unimaginable tragedy but thanks to their resilience and resources from OhioGuidestone, they have been able to reclaim their joy and move forward as a family. Adriana, now 14, is doing well and planning to go into cosmetology. A future that seemed uncertain is now much clearer.