Sometimes, Traditional Schooling Doesn't Work
Written by Savannah Heck
Continuing Education
Students in traditional schooling often fall through the cracks. They don't find their niche, they lose confidence and motivation, and they eventually drop out of school, convinced that no educational system will work for them. Workforce and job training is invaluable to students who can't succeed in a traditional classroom. These students often don't have anyone to support them through their challenges and help them believe in their ability to succeed. That is, until people like OhioGuidestone's Workforce 360° employees step in.
Chris's Story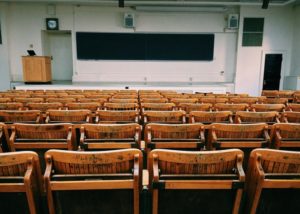 Chris would be the first person to tell you that big breaks do not come easily or often. To Chris, finding a future plan would take years of learning from his mistakes and landing an interview with OhioGuidestone's YouthBuild Program. He began his career aspirations in middle school, when he dreamt of becoming a famous football player. After advancing to High School, instead of continuing his dream, Chris began to act out in school. He stopped doing what he considered the right thing and started playing hooky, disrupting class, and smoking marijuana. Eventually, Chris would get kicked out of his Aunt's house for his behavior and move homes and high schools back and forth from Cleveland and Columbus, until he was expelled. He then spent three years living on the streets, homeless and trying to determine his path.
As Chris grew older, new dreams moved in. He realized that living on the streets was not a choice he wanted to make. He wanted to be a Chef, and open his own restaurant. He wanted to graduate from high school. It seemed, though, that nothing would go right. After bouncing from so many high schools, Chris was missing too many credits to graduate. Seemingly, his job as a cook was not getting him to his dream. What Chris needed was a big break to come around, so that he could take the opportunity and work for a better future. It was then that YouthBuild came into his life.
YouthBuild is a Workforce 360° program that works with adults seeking careers in the field of construction. It is an opportunity for people who have experienced hardship to start over again in a new career field with training and skill building exercises. To participate in the program, an applicant must go through orientation, a Mental Toughness Assessment, and an interview. The Mental Toughness Assessment made him realize that he needed to make positive changes in his life. To get ready for YouthBuild, Chris knew that he had to work harder than he ever had before. First, though, he had to get through the interview. Chris was so nervous for his interview that he didn't sleep the night before. He showed up the day of his interview, wearing a borrowed suit, and waited for his name to be called. Though Chris was anxious, he felt good about his interview. He got a call soon after that he was accepted into YouthBuild, and broke down crying tears of joy. Chris had finally found his big break.
Chris would take this opportunity and accomplish more than he had ever hoped. Within two months of being in Youthbuild, Chris received his GED, and he did not stop there. He still showed up to GED classes to help his classmates earn theirs. He became Vice President of his cohort, and was named Valedictorian during graduation. His success kept growing, and Chris had risen above his circumstances so well and so confidently, that his teachers were sure he could inspire others to do the same. Chris was offered a position working with OhioGuidestone as a YouthBuild Assistant in the very program he had found his future in.
Today, Chris is still an avid sports fan, but has traded in his childhood dream of professional football for his new aspiration, going to college. He looks forward to spending his future making life brighter for his students and his family.