Supporting Children in Foster Care: Donor Q & A

Why did you choose to support Foster Care?
I chose to support Foster Care through The Austin Hooper Foundation because when I came into the league in 2016, I wanted to make a difference. I realized that there weren't that many things helping out foster kids, especially those aging out of the system, so I really wanted to make that a focus when I had the opportunity to do something positive.
What are you concerns for those children aging out of the Foster Care system?
It's very important that my Foundation emphasizes those kids in the foster care system who are aging out of the system because, depending on the state, you aren't given that many opportunities and essentially, once you turn a certain age, you aren't given a lot of effective resources. I just wanted to try to effect kids' lives in a positive way.
How did the partnership with OhioGuidestone come about?
The partnership with OhioGuidestone came about through a mutual friend when I first came to the city. I told people about my passion and I was immediately turned to OhioGuidestone. When I met the people that represented OhioGuidestone, it just made the perfect partnership. Unfortunately, due to COVID this past year, I wasn't able to attend as many in-person events as I wanted to but I was still able to throw virtual watch parties for foster kids and their families. Hopefully with COVID restrictions loosening up, I can be in a more active role this year.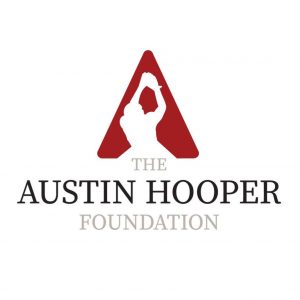 What is the ultimate goal of the Austin Hooper Foundation?
My dream goal with the Austin Hooper Foundation would be to become a more active role when COVID-19 restrictions loosen up. Second would be continuing my mission statement of helping these kids who are aging out of the system. I just really want to let them know that there is hope, there are resources with my foundation and I will do my best to
provide those for them.
What message do you have for kids in the foster care system?
What I'd like all of the kids in the system to know is there is hope. People believe in you, people are rooting for you and to keep your head up. I mean obviously that's much easier said than done, but great things are possible and I'm just trying to help you guys along the way.
What are your thoughts on the upcoming Browns season?
I'm really excited for the upcoming Browns season. We've made some great moves in the off-season and we've got some talented players on the roster already. We're feeling more comfortable as a team being in year two under the same system and the same regime so I feel like we're our own worst enemy. As long as we keep our nose to the grindstone, keep working, I really think we could do something special here.