Three Myths, and One Simple Truth, for National Social Work Month
March is National Social Work Month! This month-long celebration provides an excellent opportunity to educate the public about the profession, dispel prevalent myths, and recognize the incredible contributions of social workers at OhioGuidestone and across the globe.
As a proud social worker for over a decade, I frequently encounter individuals who have misconceptions about this career path. These myths can be harmful to the profession, as they diminish the important role social workers play in our communities.  Here are a few of the most common:
1. All social workers work in child welfare.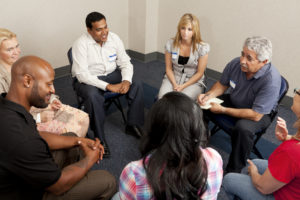 Social work describes not one specific job, but rather a profession made up of individuals who commit to the same values and shared ethical principles. We strive to improve the welfare of all people, especially the most vulnerable in our society. Since the need is so great, social workers can be found in many sectors of the workforce. Nationally, 650,000 social workers provide a range of services to individuals, families, groups and communities. They work in hospitals, nursing homes, community nonprofits, schools, corporations, and more. Social workers even serve in elected office! OhioGuidestone employs hundreds of social workers throughout all areas of the agency, including in our early childhood, mental health, juvenile justice, workforce and residential treatment programs, as well as in management and administration. The possibilities are endless!
2. A career in social work is unsafe, dead-end, or too stressful.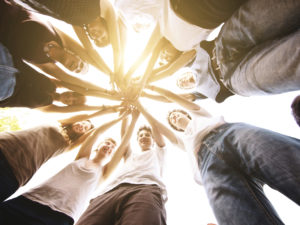 Professional growth and upward mobility are very reachable within social work. In fact, the Bureau of Labor Statistics estimates that employment of social workers is expected to grow by 16 percent over the next decade, much higher than the average for all occupations. Due to their varied skill set and interpersonal skills, social workers are often able to achieve supervisory or management rolls within agencies. As evidence, here at OhioGuidestone, members of our top leadership are licensed social workers, including our Executive Vice President and Chief Operating Officer, Donna Keegan!
While some social workers do experience work stress, the personal rewards of helping those in need are tremendous. Furthermore, many social workers enjoy benefits such as a fast-paced and dynamic work environment and flexibility in their schedules. Safety can be an in issue, particularly for community-based workers. However, both our professional membership organization, NASW, and most social service agencies, take this risk very seriously, and are committed to helping keep social workers safe in the field. In fact, at OhioGuidestone we have an entire committee of employees focused exclusively on providing staff with the tools and resources necessary to stay safe in the community.
3. Anyone who helps others is a social worker.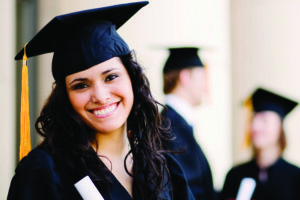 Too often, "social worker" is used as a catch-all term for anyone who has a job in the social services.  The media frequently labels individuals who lack the required credentials as "social workers," and can depict the profession in an unflattering light. However, earning the title of social worker requires a great deal of hard work and commitment. In Ohio, this necessitates, minimally, acquiring a bachelor's degree in social work, or a master's degree for independent licensure, which most clinicians hold. Degreed social workers have completed course work to develop knowledge of human behavior, research, ethics, public policy, and practice skills. Social workers must pass a licensing exam, and in order to maintain their license, participate in ongoing professional development. Only someone who has the requisite education and licensure should utilize the title of social worker. As a profession, we take seriously the issue of "title protection," as it affirms the effort and ongoing training necessary to behold the title.  In recognition of this, OhioGuidestone assures that all staff accurately and honestly report on their credentials, maintain their requisite license, and utilize their titles appropriately.
•••
Regardless of the myths, one simple truth remains. Social workers play a herculean role in our communities, fighting for social justice, providing hope and healing for the most vulnerable, and solving complex problems.  Esteemed social worker Jane Addams wrote, "Nothing could be worse than the fear that one had given up too soon, and left one unexpended effort that might have saved the world." It is this belief that continues to drive the social work profession, as we strive to achieve a society where all individuals can achieve dignity, respect, health and well-being. This National Social Work Month, take some time to thank a social worker for their tremendous contributions, and their tireless efforts, both big and small, to save the world.

Written by Rose Frech