Medina Gazette: Addiction services detail pandemic struggles, triumphs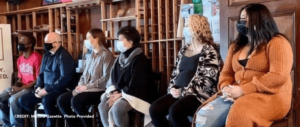 Recovery centers and programs have faced difficult circumstances throughout the COVID-19 pandemic. At the Recovery Center of Medina County, things are slowly getting back on track by continuing their partnership with Serenite Restaurant & Culinary Institute.
Also, OhioGuidestone will be providing treatment for residents of a new women's recovery house in Medina County that is scheduled to open in April.